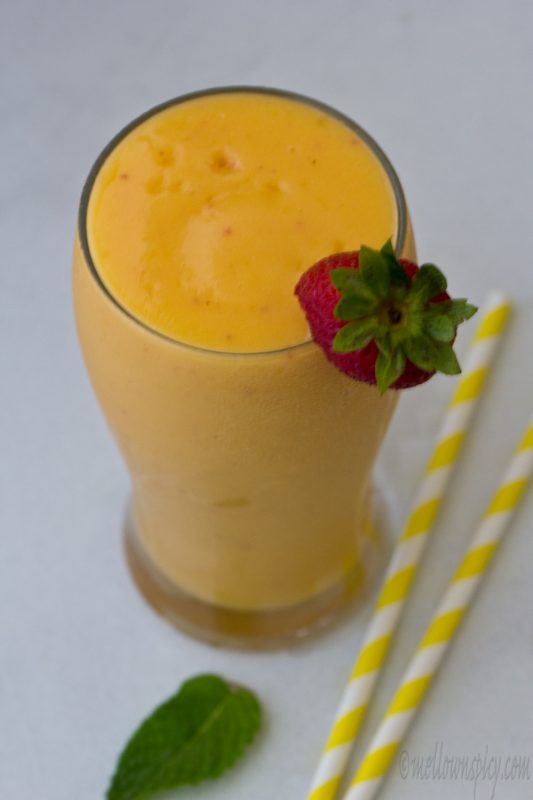 Now we are at the peak of summer and the days get really hot. It is always good to be hydrated during the hot and humid days but drinking glasses of water doesn't help always.  It is tasteless and boring sometimes, so to make it taste a bit interesting I drink infused water. I add some slices of fruits and veggies like cucumber, lemons, oranges, berries and mint in a big glass jug or a tumbler filled with cold water. Wait for couple of hours and you are ready to drink. The water tastes so good. The fruits and herbs get infused in the water making the drink refreshing! So much better than drinking sugary fruit juices and sodas!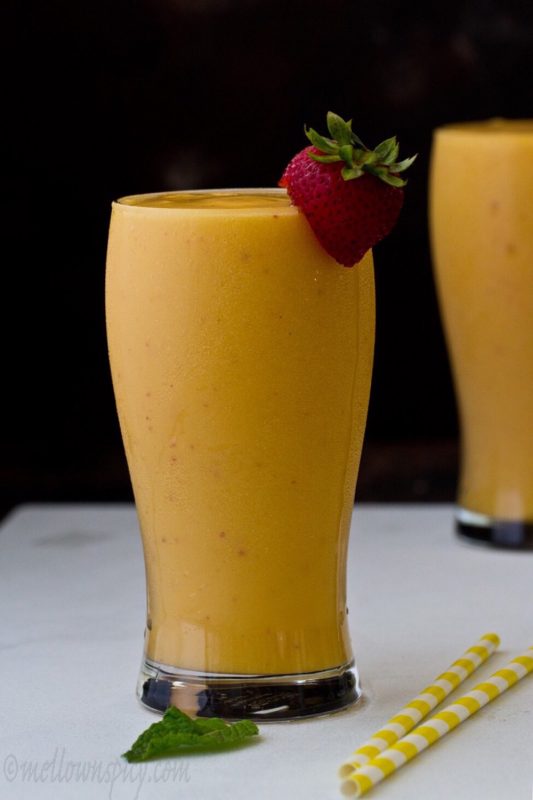 This Summer Fruit Smoothie is also very refreshing without any added sugar! It is very easy to make and whenever you are craving for a sweet chilled drink, this one is perfect. It is like summer in a glass!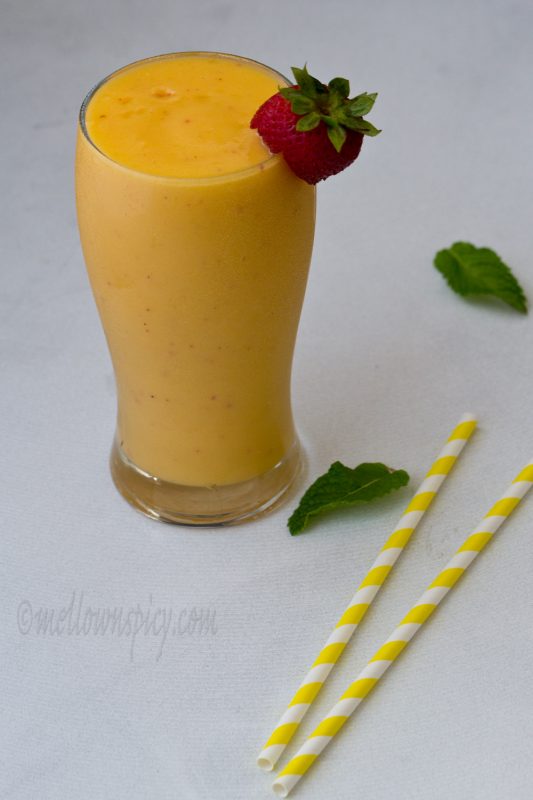 I prefer to use fresh fruits which are ripe. The fruits when it is ripe is the sweetest. You may use store bought frozen fruits but it is good to use seasonal fruits which are available in the market. I do not use ice cubes, instead I freeze the fresh cut fruits and then blend. Using ice cubes in smoothies may water it down.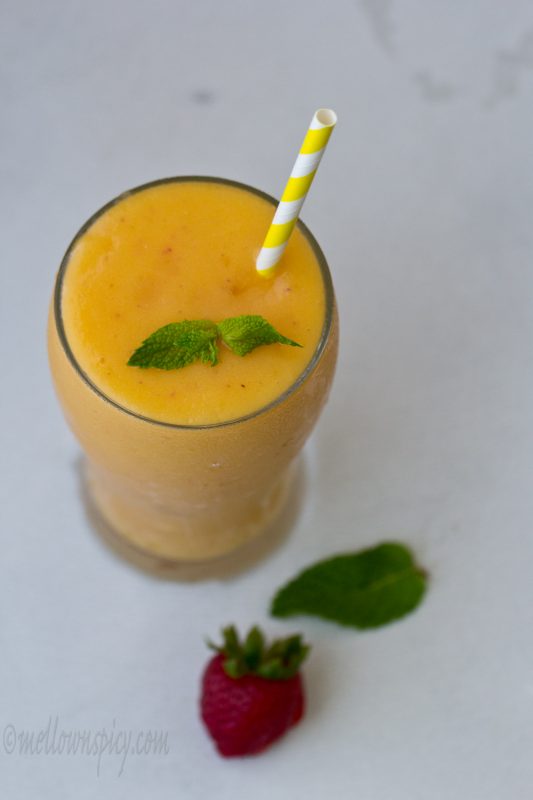 The adding of fresh fruits makes the smoothie sweet without adding any sugar and the lemon juice brings everything together with a refreshing touch. A perfect smoothie to keep hydrated and beat the summer heat. Enjoy a glass with your breakfast or as a midmorning snack!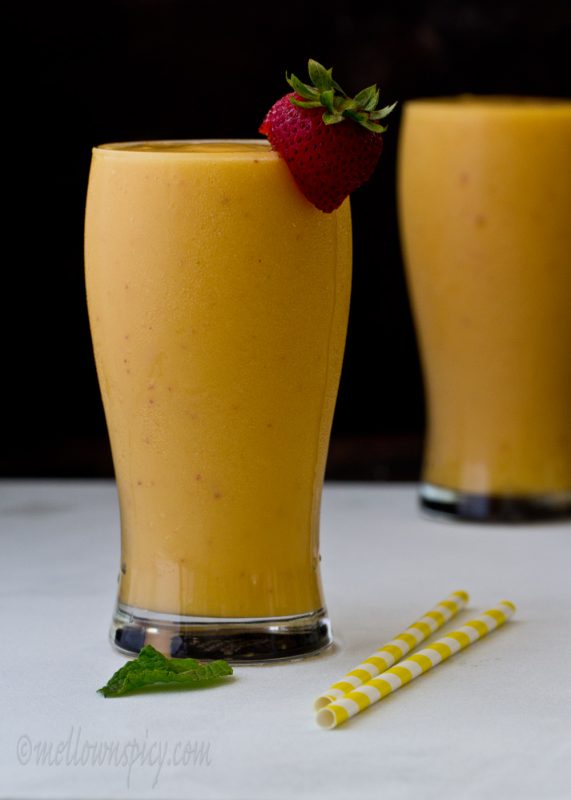 Tips:
You may add any fruits of your choice. If the fruits are not too sweet you may add a teaspoon of honey to sweeten it. You may make a big batch and store in the refrigerator covered for 1-2 days. Just mix well before serving.
You may follow our Facebook page, Instagram and Pinterest for regular updates. Thank You!
Summer Fruit Smoothie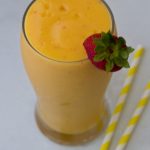 By Sonali Published: August 13, 2016
A perfect refreshing healthy smoothie to keep hydrated and beat the summer heat! A great and healthy alternative to fruit juices and sodas.
Ingredients
Instructions
Freeze all the cut fruits for 2-3 hours or overnight. If you want to skip this step then you may add ice cubes and use fresh fruits instead.
When the fruits are frozen completely, place in a blender. Add water and lemon juice and blend until everything is smooth.
Pour into a tall glass. Garnish with a cut strawberry and a sprig of mint. Serve chilled. Enjoy!