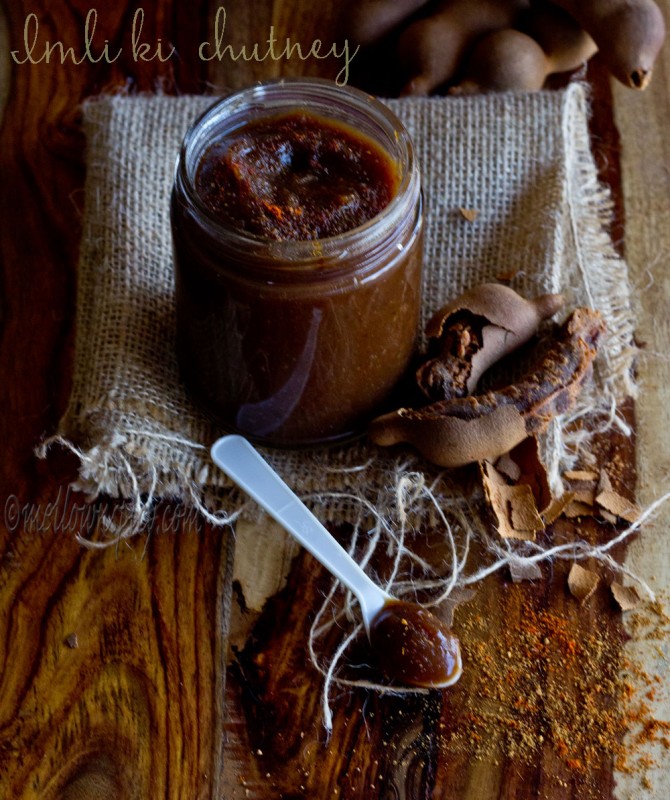 When you make chaat or kachori, one of the most important parts of the recipe is Imli ki Chutney without which the recipe is incomplete. Now a days you can get a jar of readymade chutney in almost every Indian groceries but the homemade ones always taste great.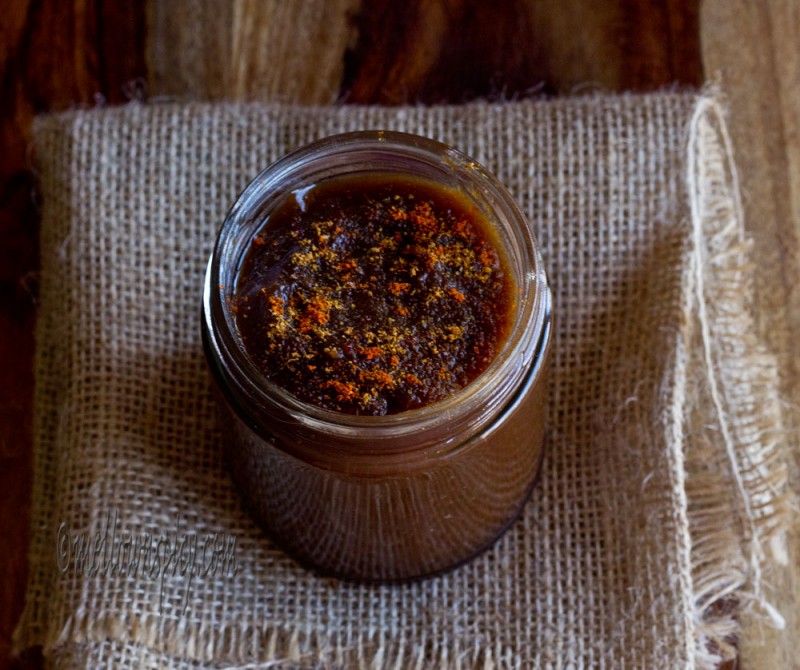 This is a very simple recipe and requires very less ingredients. Imli ki chutney is an Indian condiment which goes great with almost every Indian snack like chaat, samosa, kachori, dhokla, bhelpuri and the list goes on. If you make a batch of it, you can use in different snacks. It keeps well for a while in the refrigerator. I always try to keep a jar handy and use it whenever needed.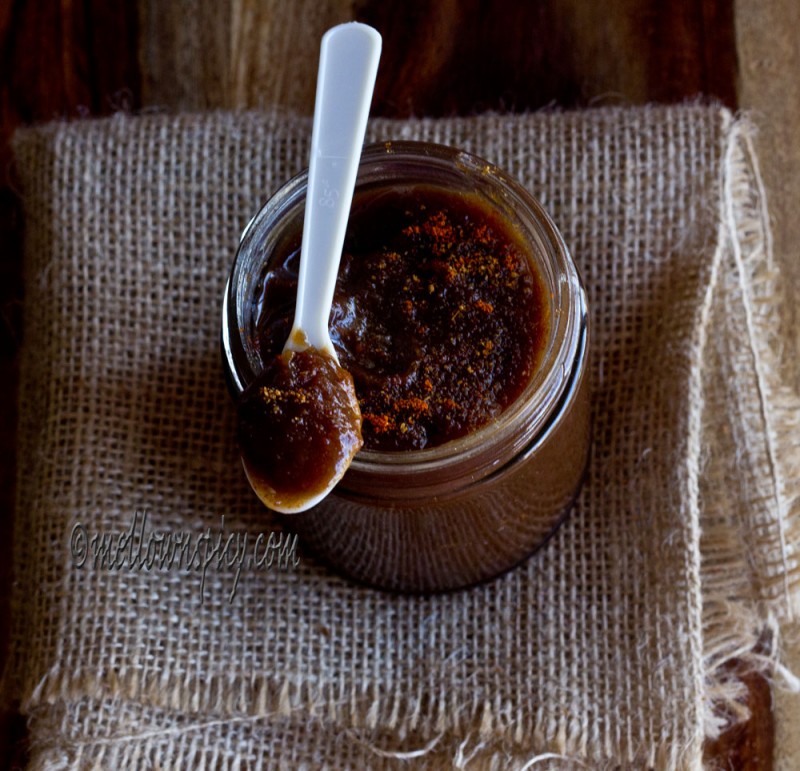 This chutney tastes in between sweet and sour, i.e., khatta meetha. You may add more sugar if you want it sweeter. The dates make it sweet naturally and also give a flavor to the chutney.
Try making a batch of chutney today and enjoy with your favorite snacks.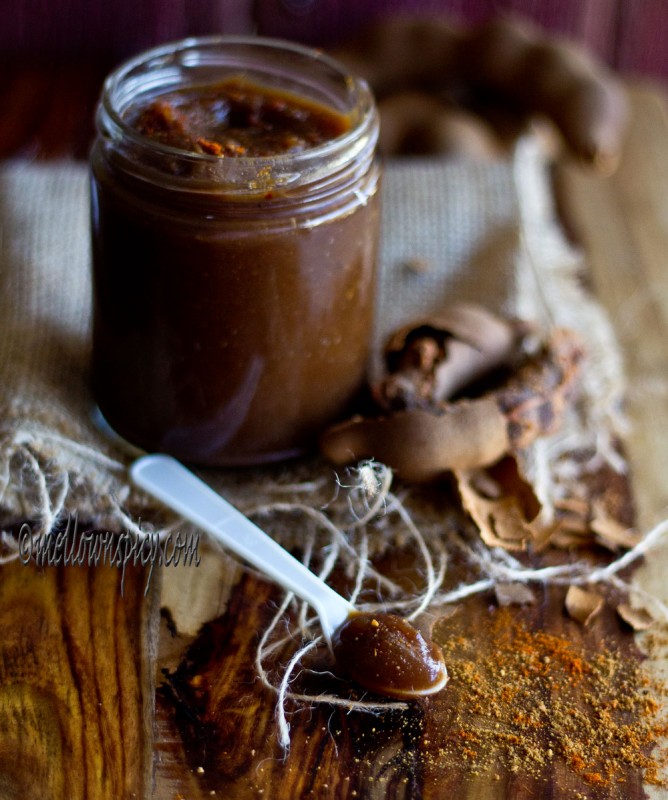 Tips:
You may use gur or jaggery in place of sugar. The amount of sugar is totally up to your taste. I like mine in between sweet and sour like khatta meetha. If you want it a bit thinner in consistency you may add more water. You may blend the dates if you want a smooth chutney. The chutney keeps well in the refrigerator for at least a month. Tightly close the lid after each use and do not use a metal spoon.