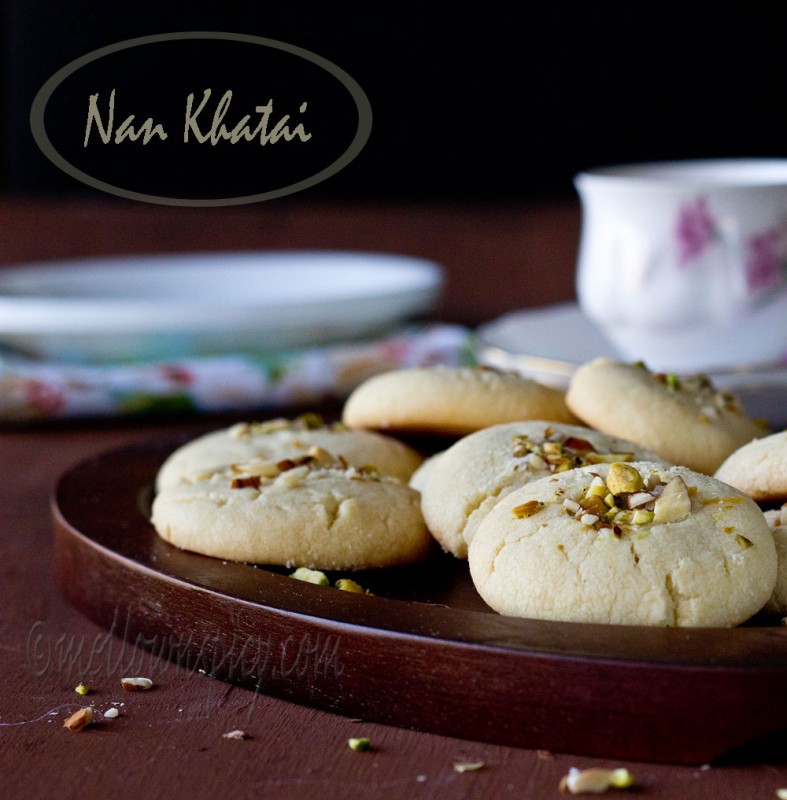 I am finally back after a long absence. I have been on a long vacation in Kolkata, my home town and after coming back was very busy in setting up things around the house and then again travelling to few places. Finally I have settled down and ready to share exciting recipes here. Though I was busy, I have been cooking and taking pictures for the blog but could not put together everything here. I absolutely missed this place and cannot wait to share.  So today I am here with a very popular Indian cookie– Nan Khatai.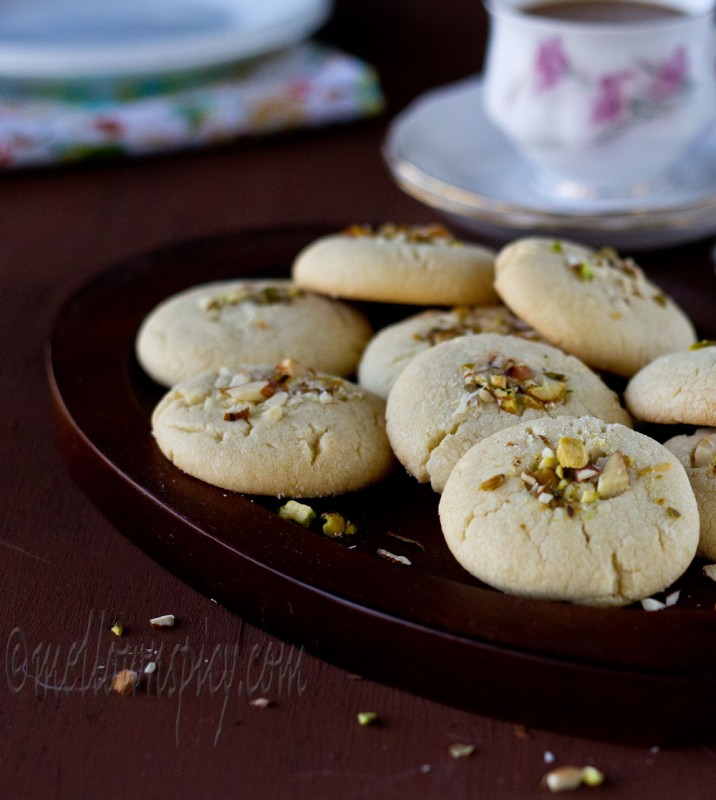 Nan Khatai is a very popular cookie or biscuits in any part of India. One can find these in road side tea stalls or small bakeries. It is a kind of bakery style eggless cookie somewhat similar to shortbread cookies. It is great as a snack and goes great with a cup of tea.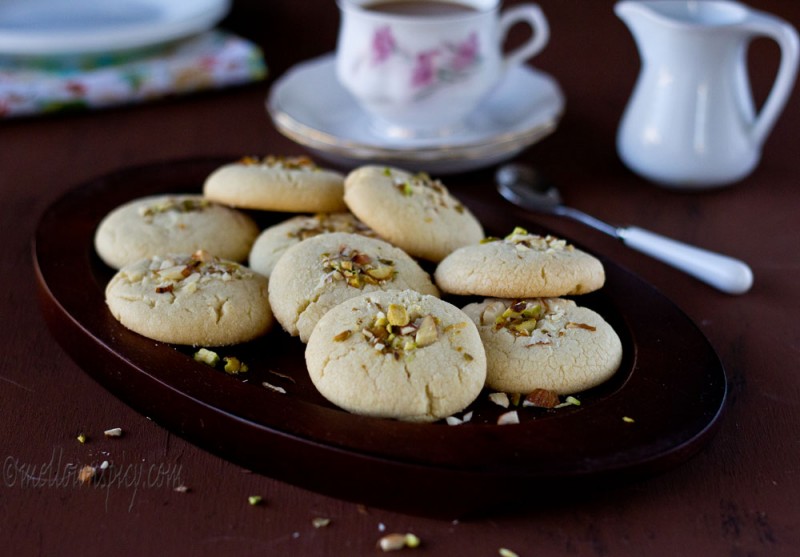 This recipe is very simple with very few ingredients from the kitchen. There are various recipes and I have tried quite a few but this recipe suits me every time I bake. Some use semolina or suji, some use only besan or gram flour. In this recipe I have used a combination of all purpose flour or maida and besan. I have also used half ghee and half butter. Ghee gives a great aroma to the cookies while the butter gives a melt in the mouth texture. You may use either one of the two. Bake some homemade Nan Khatai today and enjoy with your evening cup of tea.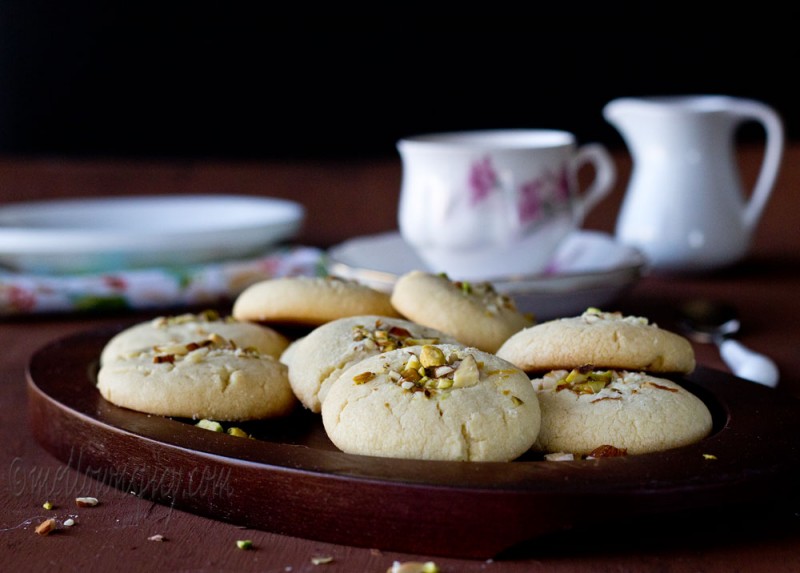 Tips:
If you do not have parchment paper, you may grease the baking tray so that the cookies do not stick to the pan. While baking in batches rest the leftover dough in the fridge to keep it chilled.
You may store the baked cookies in an airtight container for 7-10 days.
Nan Khatai : Eggless Indian Cookies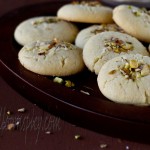 By Sonali Published: May 27, 2015
Yield:

2 dozens (24)

Prep:

15 mins

Cook:

15 mins

Ready In:

60 mins
Buttery soft melt in the mouth Indian cookies. Goes great with a cup of chai or just as a snack.
Ingredients
Instructions
Sift the besan, flour, salt,finely crushed cardamom and baking soda and set aside.
With an electric hand mixer,cream together the butter, ghee and powdered sugar until light and fluffy.
Add the dry ingredients in two to three batches and mix well with a spatula until a dough forms.
Cover the bowl with a cling wrap and transfer the dough to the refrigerator to chill for atleast 30 mints.
Meanwhile pre-heat the oven to 350F. Line two baking sheets with parchment paper.
Take the chilled dough out from the refrigerator and divide it into 24 pieces. Roll each piece into a ball. Place each ball on the prepared baking sheet spacing in between.
Press the dough balls gently and place some slivered almond pistachio mix. Bake for 12-15 minutes or until the sides are light golden brown in color. Remove from the oven and let the cookies sit on the baking sheet for couple of minutes then transfer the cookies on a cooling rack to cool completely.
Serve with a cup of hot masala chai. Enjoy!