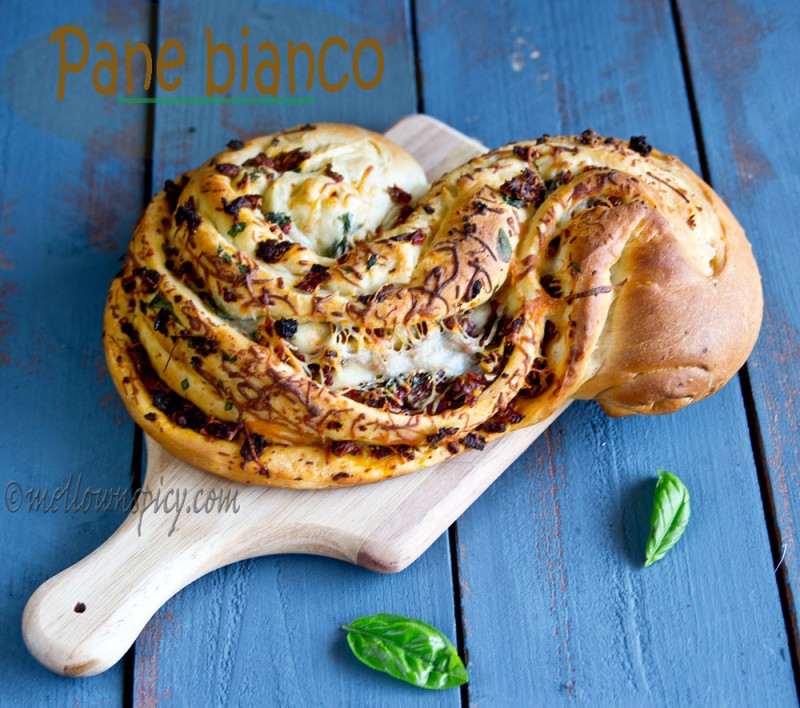 Few months back when I baked this bread I was amazed by the different shapes of bread baked by others and how it is considered as a form of art. I bookmarked some but the bread that caught my attention the most was this Italian bread Pane Bianco. Not only the shape but also the ingredients that go into this bread as a filling. I love garlic and when it is roasted I love even more. The other ingredient that stole my heart is the sundried tomatoes. Lately I am in love with this and I throw them in my salad, soup, sandwiches and what not. To me the oil-packed sundried tomatoes are the best.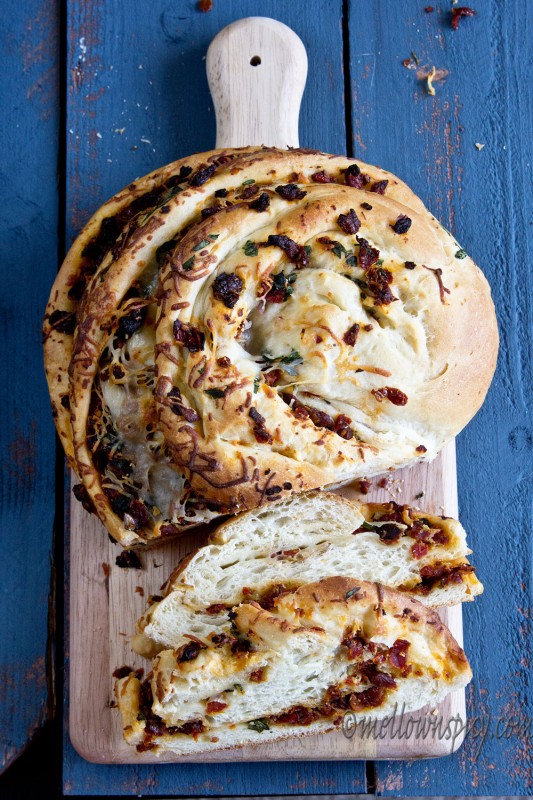 'Pane' in Italian means bread and 'bianco' means white so it is basically a white bread but filled with roasted garlic, sundried tomatoes and basil. Italians cannot go without cheese, naturally lots of cheese go in the filling as well but you may always adjust according to your taste.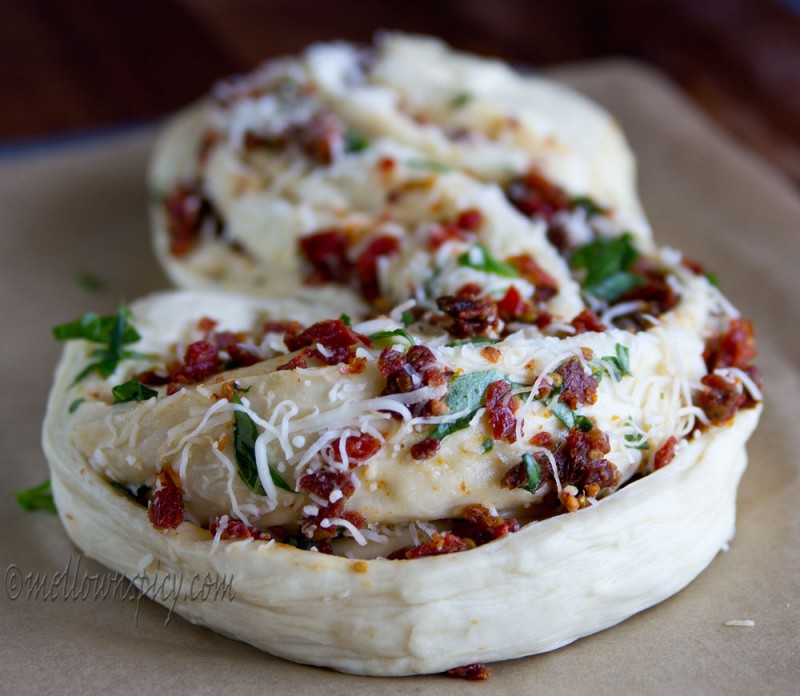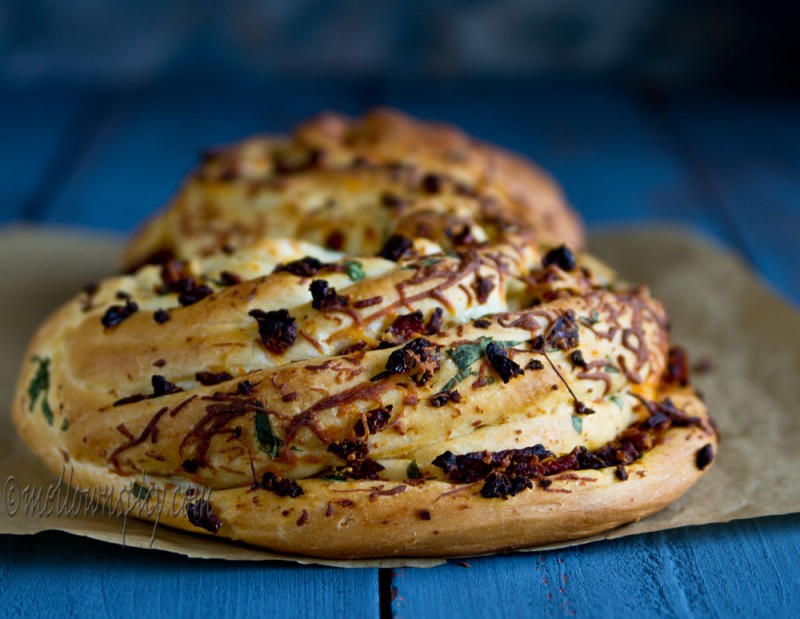 The bread itself is soft and has a great texture. The taste is just awesome and tastes very close to a pizza or even better. While baking the aroma of the bread fills the house. The herb, the roasted garlic together give a great flavor to the bread.
The shaping of the bread is very easy though it looks very complicated. Bake one today and impress your friends and family. They will love you.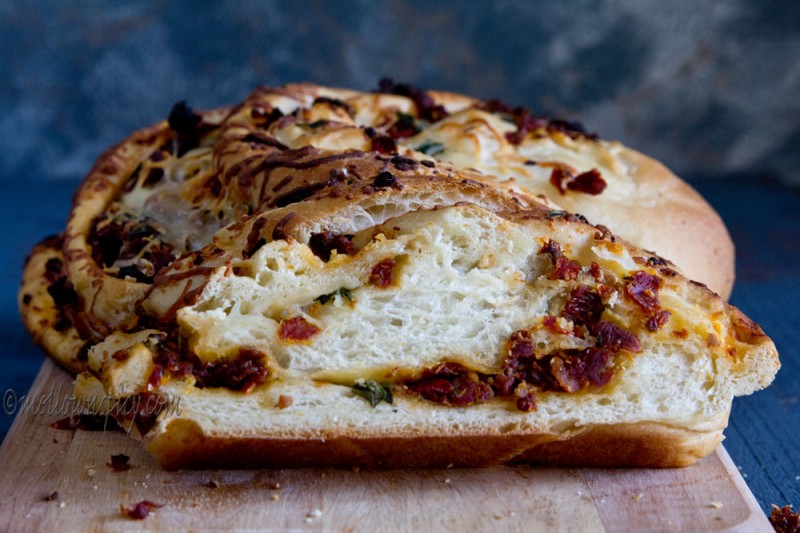 Tips:
If you want you may halve the recipe and make one loaf. Store the leftover bread in a paper bag. Fresh baked ones taste best. To roast a head of garlic, keep the garlic whole but slightly cut the end. Take a piece of aluminum foil and place the garlic. Drizzle a teaspoon of olive oil and mix well with your hand. Pre heat the oven to 400F. Wrap the garlic in the foil and roast it in the oven for around 1 hour. You will know it is done when the garlic is golden brown in color.
 Recipe adapted from: King Arthur Flour
Sending this bread to Yeastspotting