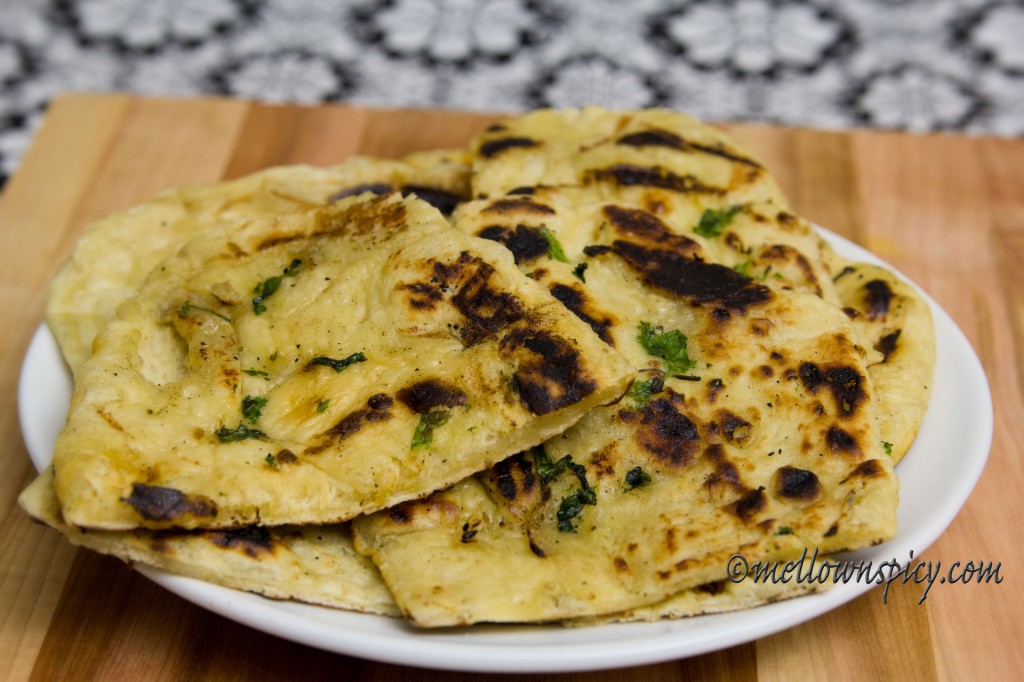 I often hear my friends say that they are intimidated to try new recipes in fear of ruining the whole thing. They are mostly comfortable cooking the daily menu with less hassle and adventure. They keep their cravings to be satisfied in a restaurant or take-out food. For me it is always the other way round.  Whenever I try something new out, I have to give it a try at home. At first I look up for recipes, tweak to suit my taste and ease, thus come up with my very own version. It is true that sometimes I fail badly, sometimes I alter method or ingredients in my next attempt but I keep on trying till I achieve success. So the key is to keep trying and have faith on oneself.
The other day one of my close friends requested me to give her some basic recipes to try at home, some detailed recipes so that she can follow every step without altering and get a sure shot success. From her proposal I got an idea to start a 'Basic Recipe Series' here so that the beginners, the newlyweds or anyone who fears to cook can benefit.
I shall try my best to give detailed list of ingredients, methods and try to keep it simple but you may not come up with flying colors in your first attempt so keep trying. I would love to help you if you go wrong.I know while cooking and specially in baking you need to follow recipes but I feel the best way is to follow your heart and use your common senses.
Today in the basic recipe series, I am sharing a naan recipe where you do not need any fancy tandoor or oven. You can completely rely on your good old tawa or skillet and enjoy the slightly stretchy yet soft naan with all the smoky goodness, just like the one from the tandoor restaurant. I don't like the 'bread' like puffed up naan which nowadays are available in the grocery stores. These are soft yet pliable and can be rolled up into wraps with some grilled chicken bits or veggies.
So what are you waiting for? Tuck your hair, roll up your sleeves and march to the kitchen to try out this simple recipe. I am sure very soon you'll impress your near and dear ones.
Scoop out your favorite curry with a piece of freshly prepared naan and enjoy as it melts in your mouth.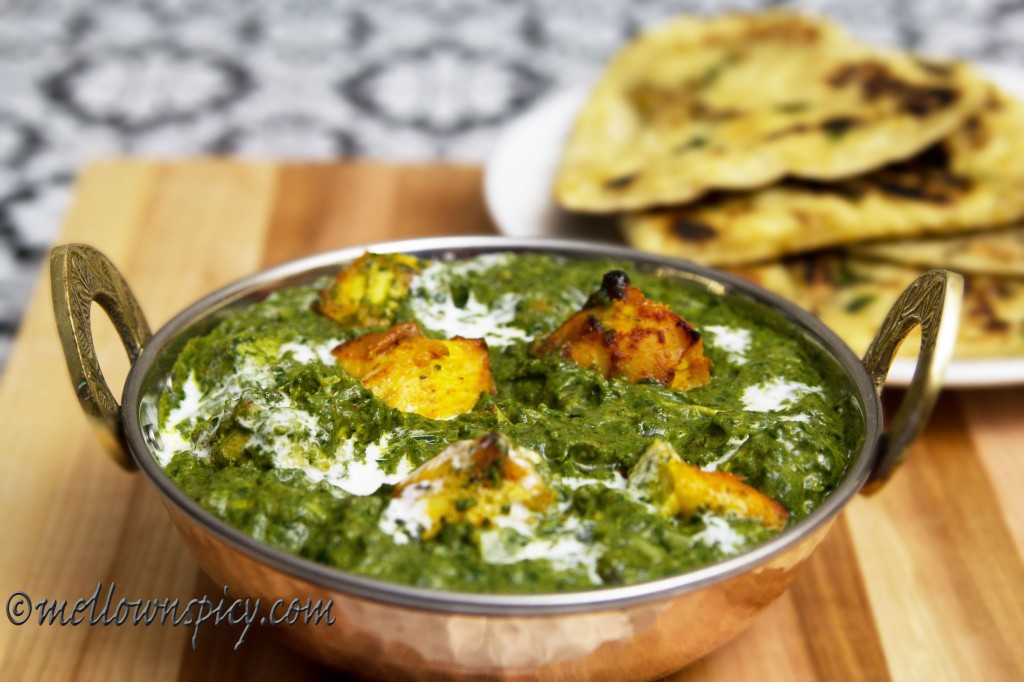 Stovetop Naan: Indian Flatbread

Recipe Makes 2-3 medium sized naan
1 cup all-purpose flour
¼ cup plain yogurt at room temperature
2 tablespoons oil
Salt to taste
1 teaspoon sugar
2 teaspoons dry yeast
¼ cup water at 110 F
 First dissolve the yeast and sugar  in warm water, cover and let it stand for 3-5 minutes. Meanwhile mix in the flour and salt and set aside. When the yeast is frothy add in the flour mixture along with the yogurt and oil. Knead to form dough. You may need some more water to knead the dough. Adjust water so that the dough is sticky and not dry.Oil your palms and continue to knead the dough for 5-8 minutes to form the gluten which gives the finished naan a stretchy texture. The dough should now feel soft and smooth. Form a ball and place on a greased bowl, brush the top with some oil, cover with a kitchen towel and let it rise to double in size in a warm place (approx. 40-45 minutes).
After the dough has risen, place a heavy bottomed skillet or tawa on a stovetop at a very high heat. Meanwhile punch down the dough lightly and divide and roll into small balls. Roll the balls on a lightly floured surface into a thin round disc. Lift the rolled disc and stretch from one side to form a 'tear' shape. Dust off any excess flour and apply a little bit of water on one side of the rolled naan. Put the wet side down on the skillet and wait till you see big bubbles forming on the surface of the naan (approx.1-2 minutes) Flip and cook for another minute. Now place the naan with a tong directly over the flame to get some charred effects on the naan. Place the prepared naan on a plate and brush with butter. Repeat with rest of the dough. To keep the naan warm wrap with an aluminum foil.
 You can cut the naan into halves while serving with your favorite curry. Enjoy!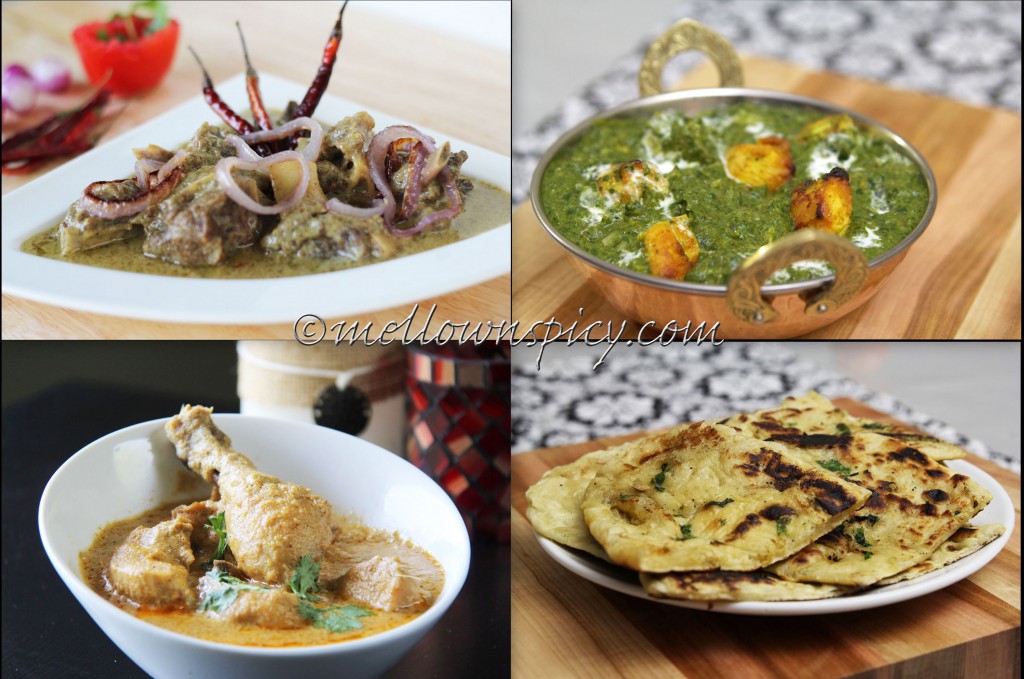 Tips:
To get a soft naan, make sure that the dough is not too dry. Dry dough will lead to dry and chewy naan. Use warm water to proof the yeast. If the water is too hot the yeast will not rise resulting to flat dough. It is important to use yogurt at room temperature. If you are not comfortable handling the naan directly over the open flame, you can use a wire mesh as we use in making normal chapatti or roti.You can add toppings of your choice on the naan, like- crushed garlic, chopped coriander leaves, nigella, sesame seeds etc.
Stovetop Naan is Yeastspotted!