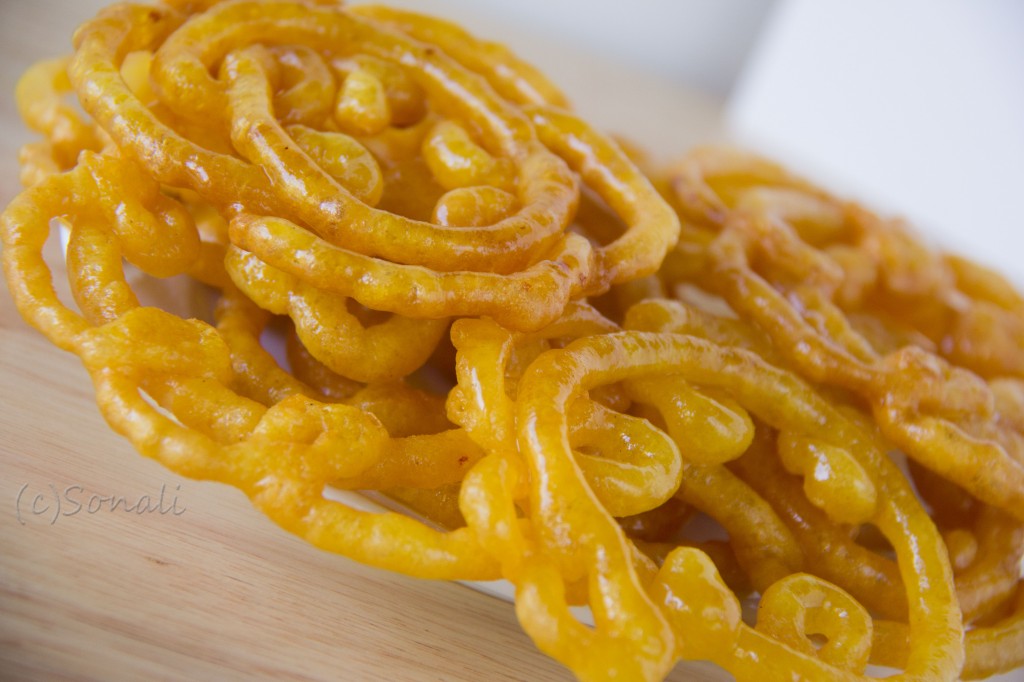 Jilipi or jalebi whatever you name it,is a real treat to the taste buds. Take a  crisp bite into it and the sugary juice that gushes out melt your heart instantly. This sweet dish is enjoyed in all parts of India in every occasion. It is served hot or warm and is hugely popular in Bengal when paired with kochuri and alur torkari.
It is a very easy and instant recipe. Give it a try and in no time you can win the hearts of your family and friends.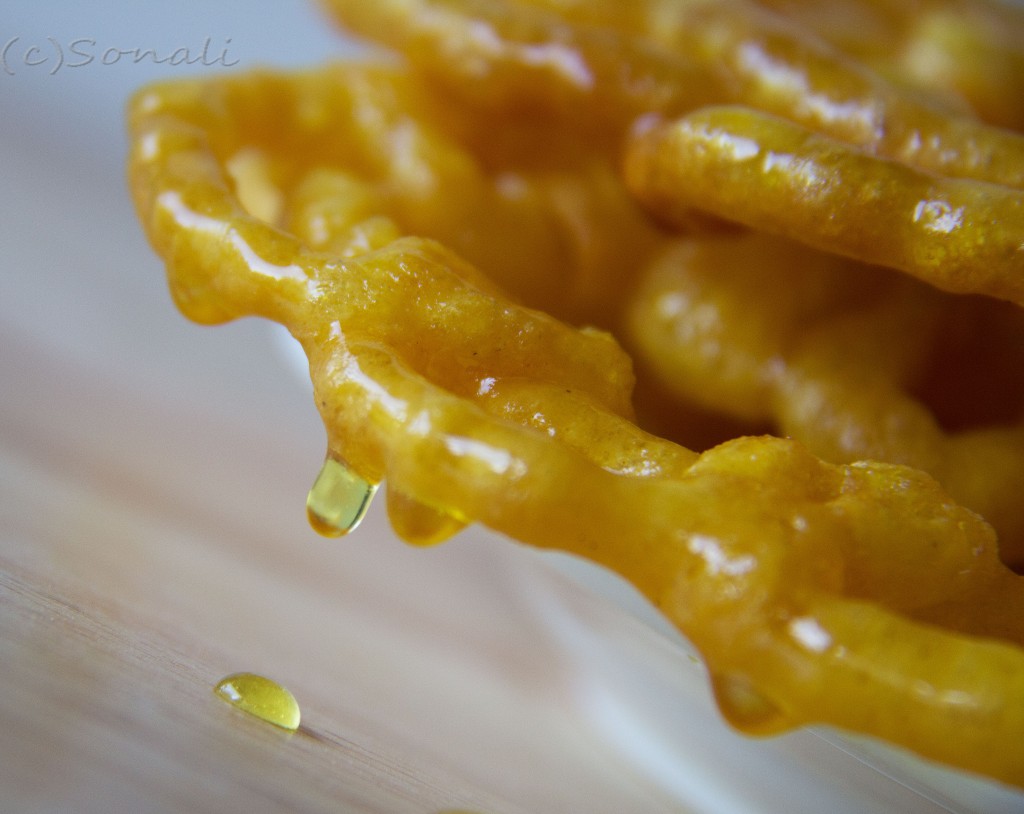 Jilipi or Jalebi

Recipe : makes 15-20 pieces
 1 cup all-purpose flour
2  teaspoons dry yeast
1 teaspoon sugar
2 tablespoons of rice flour
1 tablespoon of yogurt
1 teaspoon oil
¾ cup warm water
2-3 drops of yellow food color (optional)
1 squeeze bottle
Oil for frying the jilipi
For sugar syrup:
1 ½  cup sugar
1 cup water
Few strands of saffron
In a small bowl take the warm water and mix in the dry yeast and sugar. Stir and cover for five minutes to proof. In a big bowl mix in the dry ingredients and after five minutes add the yeast mixture to the dry ingredients along with oil and yogurt. Mix in well making sure that there is no lump in the batter. Add the yellow food color if using and mix well.  Cover the bowl with a cling wrap and let it ferment for forty-five minutes in a warm place.
Meanwhile make the sugar syrup. In a pan add water and sugar and bring it to a boil. Then lower the heat and add the saffron and cook for ten minutes. The syrup should be of medium consistency and not thick.
For frying the jilipis add three inches of oil in a wide opened pan and heat. By now the batter should be fermented and doubled in volume. Mix the batter and pour it into a squeeze bottle or a zip lock bag with a small whole. Squeeze out the batter into the hot oil in circular motion giving it the shape of a jilipi. Fry them from both sides until golden in color. With the help of a tong remove the jilipi and shake off the excess oil and place directly into the warm syrup. Dunk the jilipi in the sugar syrup for thirty seconds in each side and arrange in a plate. Continue with the rest of the batter.
Enjoy  jilipis hot or serve warm.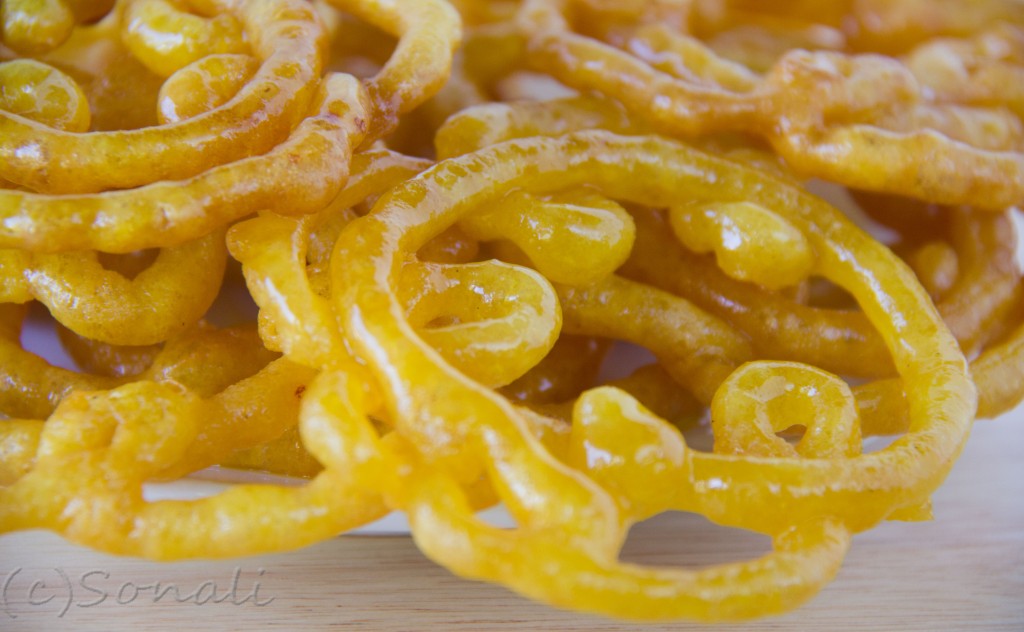 Tips:
You can add cornstarch to make it crispier. Do not let the fried jilipi sit in the sugar syrup for more than a minute or else it will be soggy. The jilipis can be stored in an airtight container for two days.
Linking this to: Festive Food  and Spotlight