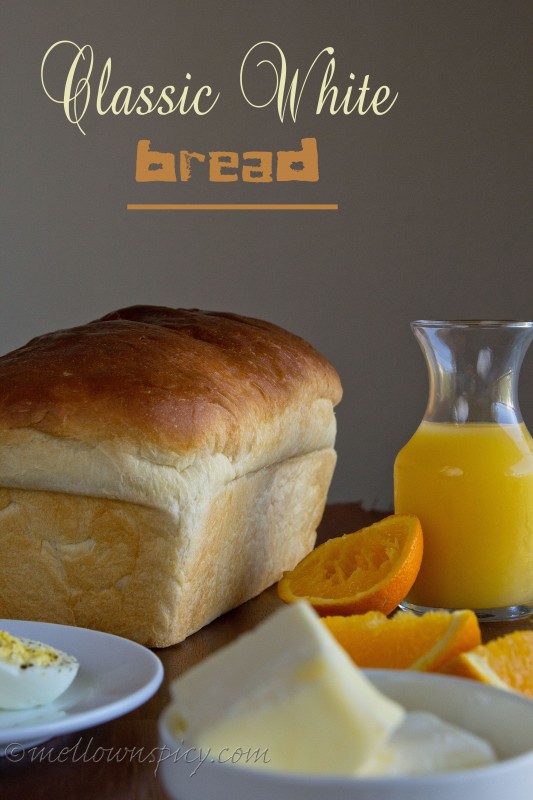 A toast, a hard boiled egg and a glass of juice is what we have for our breakfast on most weekdays. Sometimes a bowl of oatmeal or some other cereals. He loves to eat bread. It is always easy for 'him' to grab and eat while getting ready for work. He is always in a rush.
So what can be better than  to bake a homemade bread for breakfast? I have been baking breads for couple of years now and very rarely we buy breads. I plan ahead and bake a batch of loaves for the week.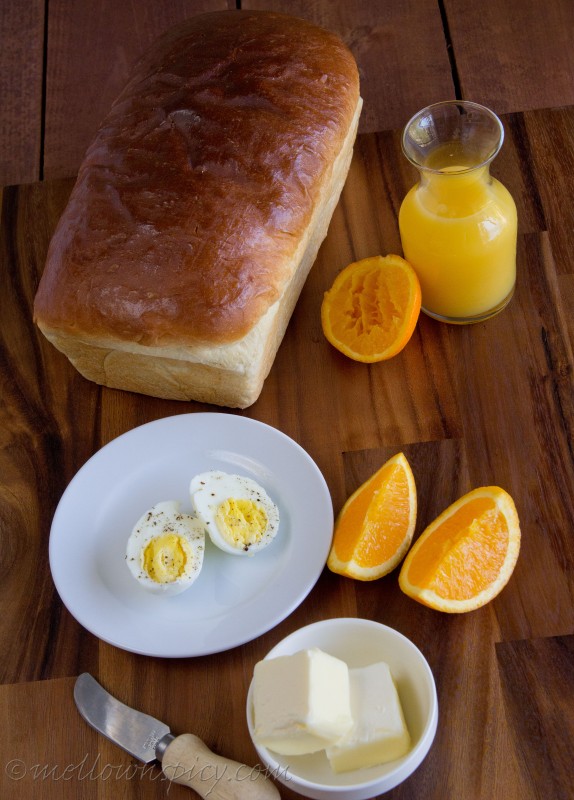 I love baking breads as the smell of the freshly baked  bread fills the house. One who has baked will surely know what I mean. A homemade bread tastes best too, obviously without the preservatives and a long list of chemicals.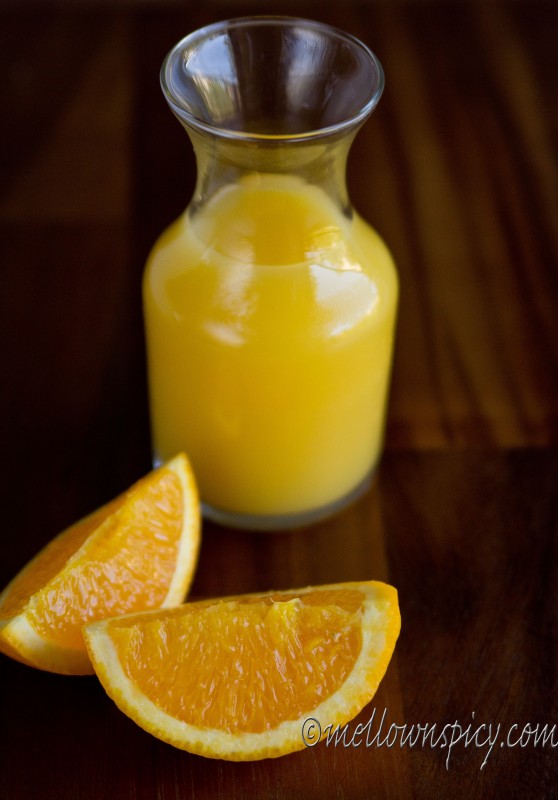 I wanted to share this recipe for long. This is a simple recipe with very few ingredients and comes out great each time.
The bread is soft inside and crusty on top. You can have it as toast or roll up into a sandwich with some veggies inside. I like it both ways.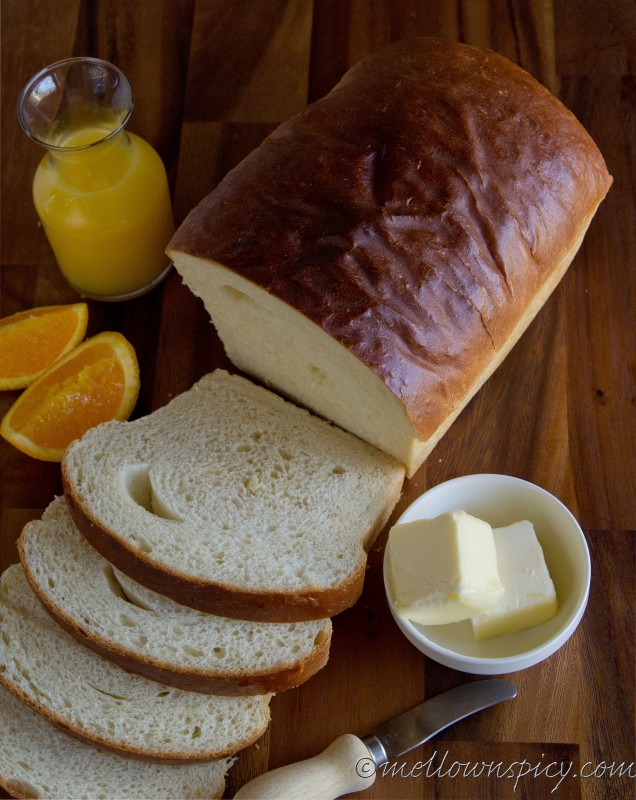 If you want a hard crust bake at 375F but I like a softer crust so I bake at 350F. To keep the bread fresh for longer wrap in a plastic wrap and keep in your counter top. That way it stays  soft and fresh.
The classic white bread is Yeastspotted!