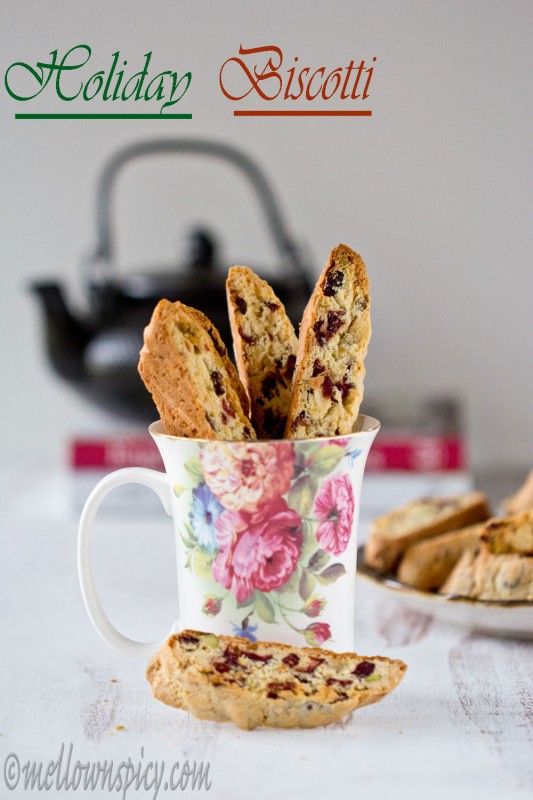 During the Holidays I like to gift my friends with homemade gifts, be it a piece of card or homemade jams, sweets, cakes or cookies. I feel very satisfied that way and my friends who receive are very happy too. Who doesn't like a homemade goodies prepared with all the love and patience? From all the baked goodies I bake for them, these Holiday biscottis always top the list. I love them too and the whole year I play with other flavors and ingredients but during this time it is must to bake with dried fruits and nuts.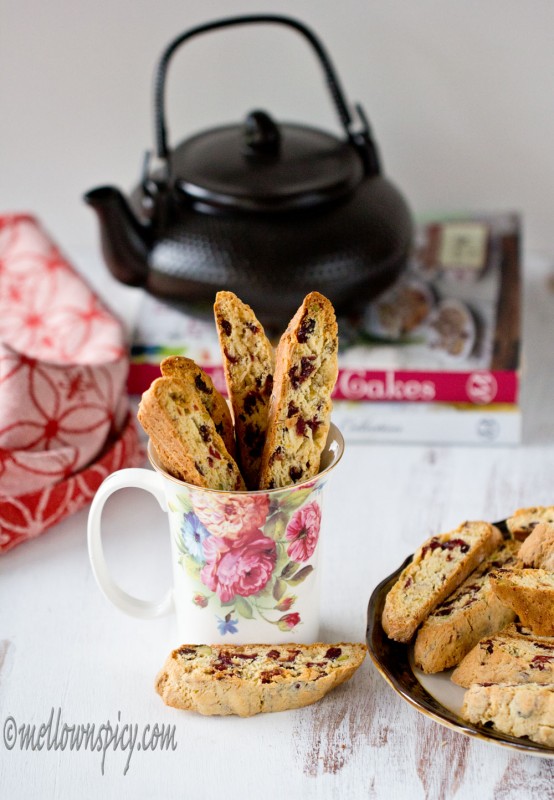 Biscottis are Italian cookies which are twice baked. They taste best along with coffee or tea. Biscottis are easy to bake and taste so good. These are crunchy with all the dried fruits of the season. I have used dried sweetened cranberries, pistachios and almonds. You may add dried cherries and raisins too. The orange zests and juice make it more festive in terms of flavor and taste.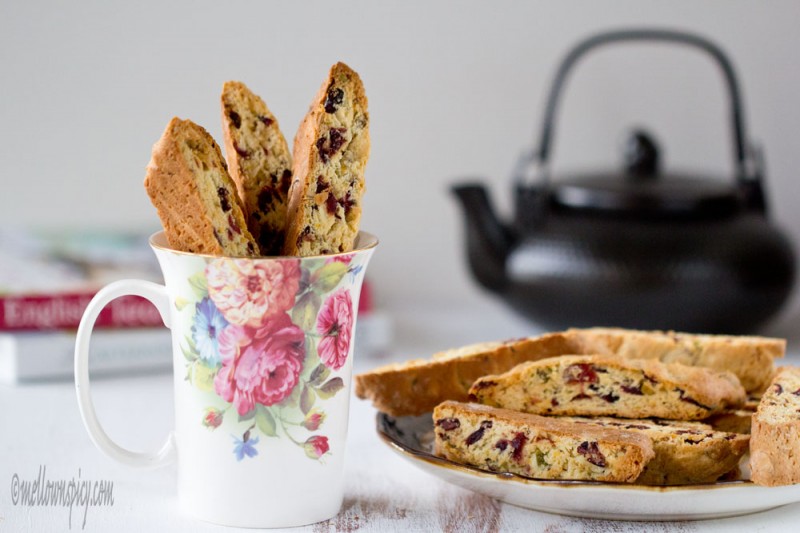 The recipe is simple. First you need to make the dough. Divide and shape each dough to a piece of log. Bake the logs for 20 minutes, rest until cool to handle. Cut the logs at an angle to give a shape of a biscotti and finally bake for the second time until brown in color. Cool and enjoy!
As I mentioned these are best for gifting to your friends and family. Try this recipe and gift your friends this season.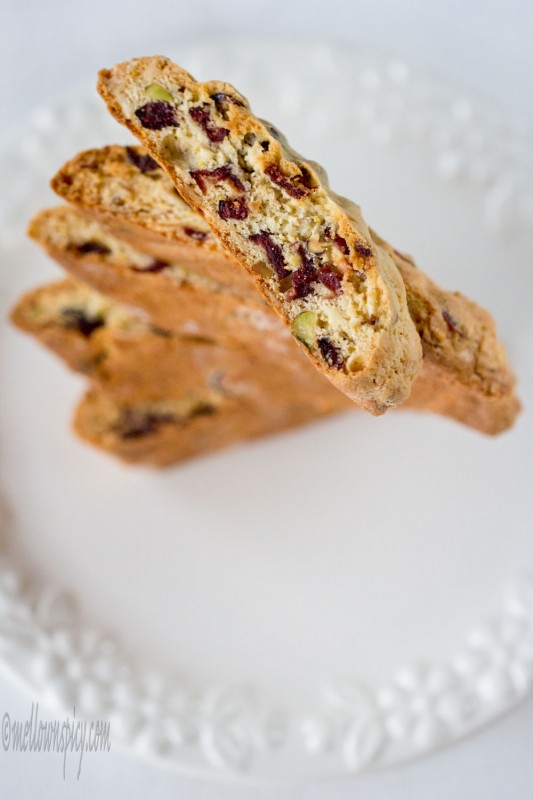 Tips:
While kneading the dough, do not overwork. When you take out from the oven it may be still soft. It hardens after cooling. Store the cooled  biscottis in an airtight container for a week and enjoy with your cup of coffee.
Holiday Biscotti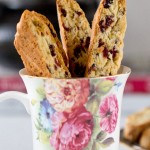 By Sonali Published: December 19, 2014
Yield:

60

Prep:

15 mins

Cook:

35 mins

Ready In:

1 hr 10 mins
These are crunchy and sweet with fruits in every bite. The orange zests and juice imparts a festive flavor to the cookies.
Ingredients
Instructions
Preheat the oven to 350F and line two baking sheets with parchment paper.
In a small bowl add the orange zest with the sugar and mix well.Transfer the sugar,flour,baking powder, almond flakes,chopped pistachios and cranberries in a large bowl to combine.
In another bowl add the eggs, orange juice, oil and mix well with a whisk. Add the flour mixture in batches and mix well with a wooden spoon until it comes together as a dough. The dough will be sticky.
Transfer the dough on a heavily floured surface and knead for a while with light hands. divide the dough into four equal parts. Shape each part of dough into a log. Place the logs on the parchment lined baking sheets. Press the top of the logs gently to flatten.
Bake for 20 minutes rotating the baking sheets halfway through for even baking. Remove the logs from the oven and let them cool for about 20 minutes.
When the logs have cooled down, cut the logs with a sharp knife at an angle into 1/2 inch thick slices. Arrange the slices back to the baking sheets and bake for 7 minutes in one side, turn the cookies over and bake for another 7 minutes or until lightly golden brown in color.
Remove from the oven. Cool the pan on a wire rack for 5 minutes and then transfer the cookies on a wire rack to cool completely.
Enjoy with a cup of coffee!