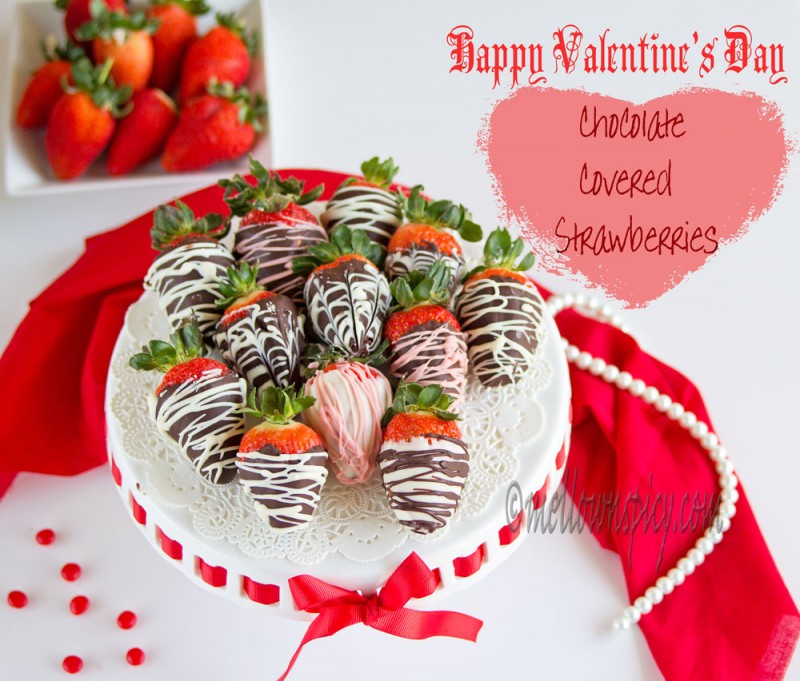 This is a very easy dessert or gift idea to share with your loved ones on Valentine's day or any other day of the year. Honestly, I am not a person who celebrate this day in a very special way,with gifts and dinner out. To me the idea of love is not on any particular day but the whole year round. I love my special one, my family and friends each day of the year and love to be with them. So a special day designated for 'love' has no meaning to me. It is just like another day for us. All being said, this year I was very much inspired by the social media, various other blogs which were flooded with ideas and recipes for this particular day and I went with the flow. So I gave this easy valentine's day treat a shot.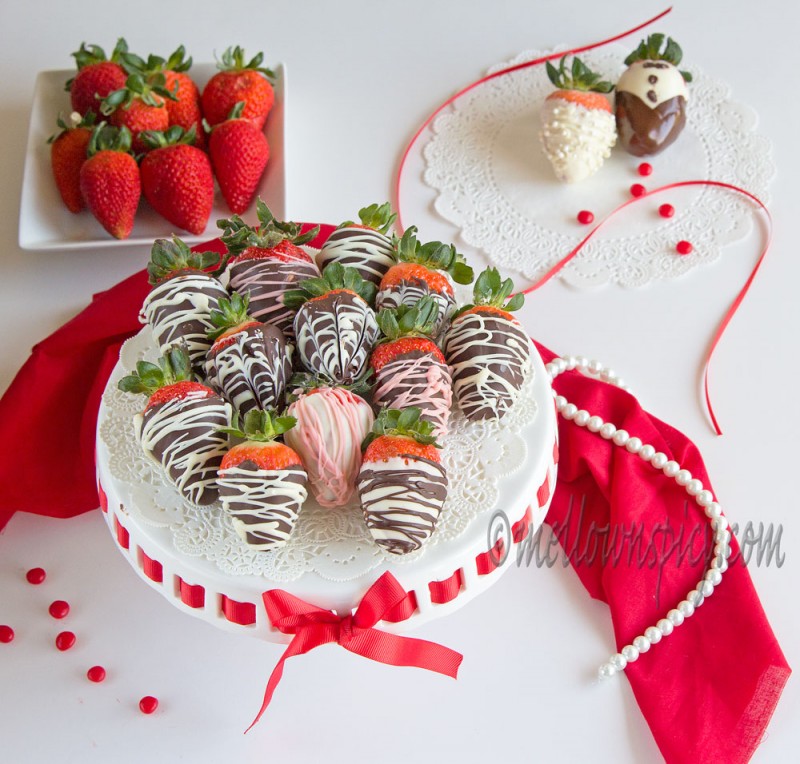 If you like chocolates and juicy red strawberries, then it is for you. I love dark chocolates so I have used it here along with some white chocolate just to give a contrasting color but you may use any chocolate of your choice. It is important to use a good quality chocolate.
The recipe involves three easy steps; preparing the strawberries, melting the chocolate and dipping the strawberries into the melted chocolate and finally leaving them to set completely. One has to be very careful while melting the chocolate. Chocolate is very delicate so you have to keep a close eye and stir constantly in intervals. Melting the chocolate in microwave is easy but you have to be extra cautious for that and keep stirring after each 10-15 seconds.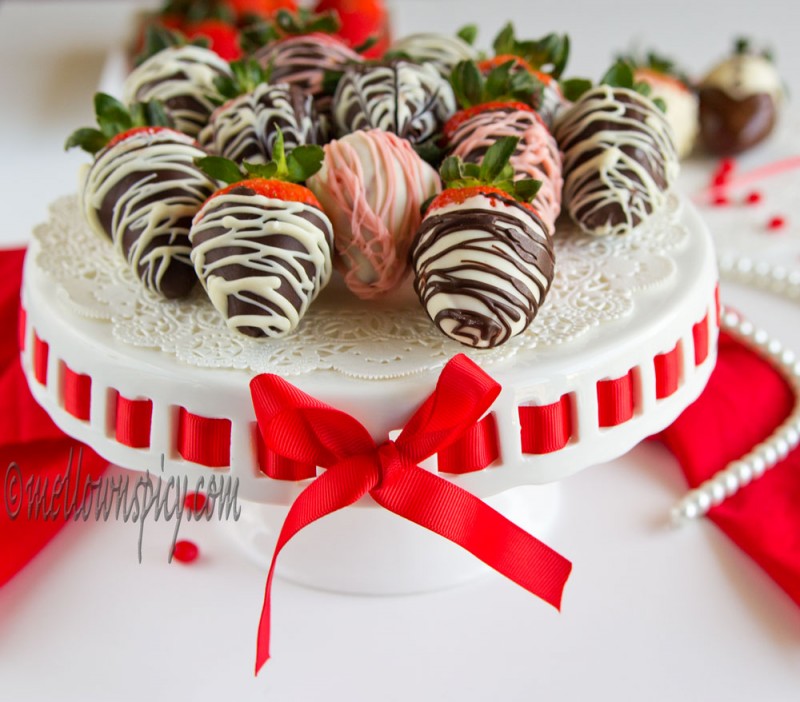 These are very elegant to look at and very yummy in taste and of course better than the store bought ones and you will thank me when you save that extra bucks.
So here it is 'chocolate covered strawberries' for your valentine or loved ones.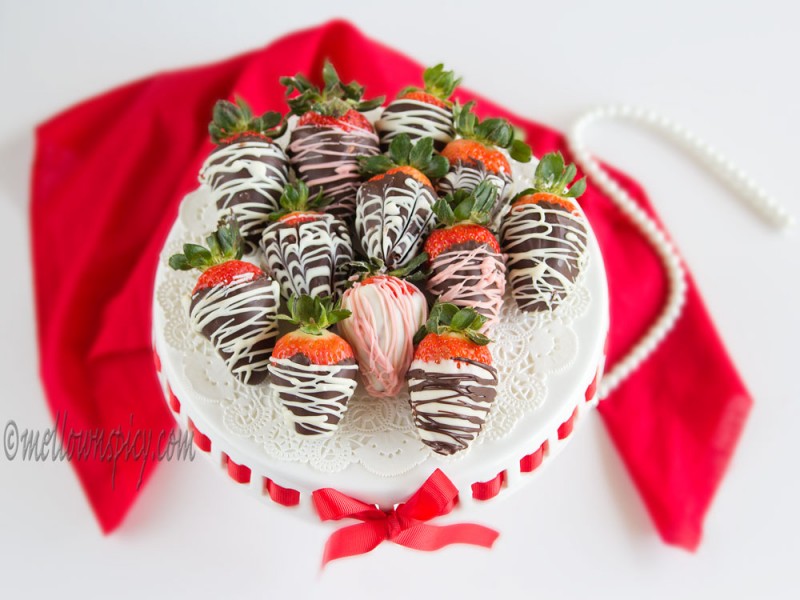 Chocolate Covered Strawberries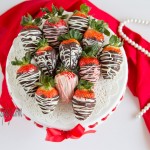 By Sonali Published: February 13, 2014
Yield:

12-16 (8-10 Servings)

Prep:

10 mins

Cook:

5 mins

Ready In:

15 mins
Elegant looking juicy strawberries covered with dark chocolate. A perfect gift for your valentine. Tastes yummy!
Ingredients
Instructions
Wash the strawberries very well and dry them completely on a kitchen towel. Insert the skewers in each strawberry. This is optional. The skewers make it easier to dip in the chocolate.
Next melt the dark chocolate in a bowl along with some vegetable shortening in the microwave for 40-60 seconds. Remember to stir the chocolate after every 15 seconds so that the chocolate does not burn. Repeat the process with white chocolate and candy melts.
When the chocolate is melted, dip each strawberry in the melted chocolate of your choice. Twirl the strawberry gently and tap to get the excess chocolate off. Now pop the strawberry onto the Styrofoam block to set. Repeat with the rest of the strawberries.
Place the remaining melted chocolate in separate zip lock bags and snip off the ends. Decorate according to your choice and pop back to the foam block to set completely.
Transfer the chocolate covered strawberries in the refrigerator for 10 minutes to set completely.
Now the strawberries are ready for gift wrapping and sending to your loved ones. Enjoy!