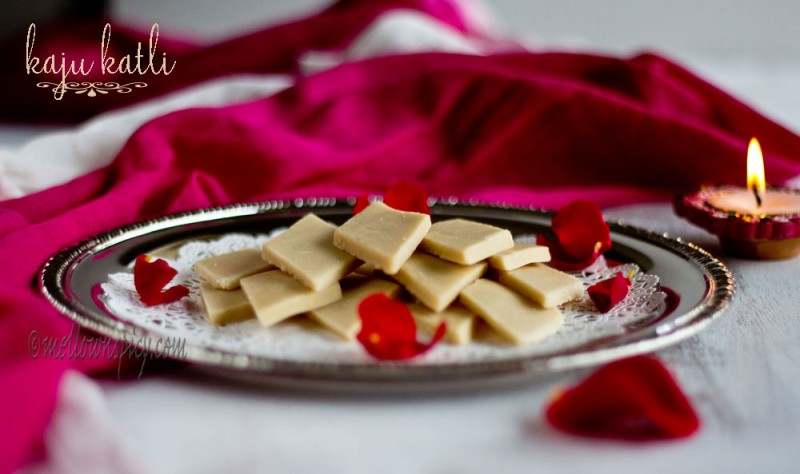 A Very Happy Diwali to all my wonderful readers. Today is the 'celebration of lights'. It is one of the biggest festivals in India. The festival signifies the victory of light over darkness, well over evil.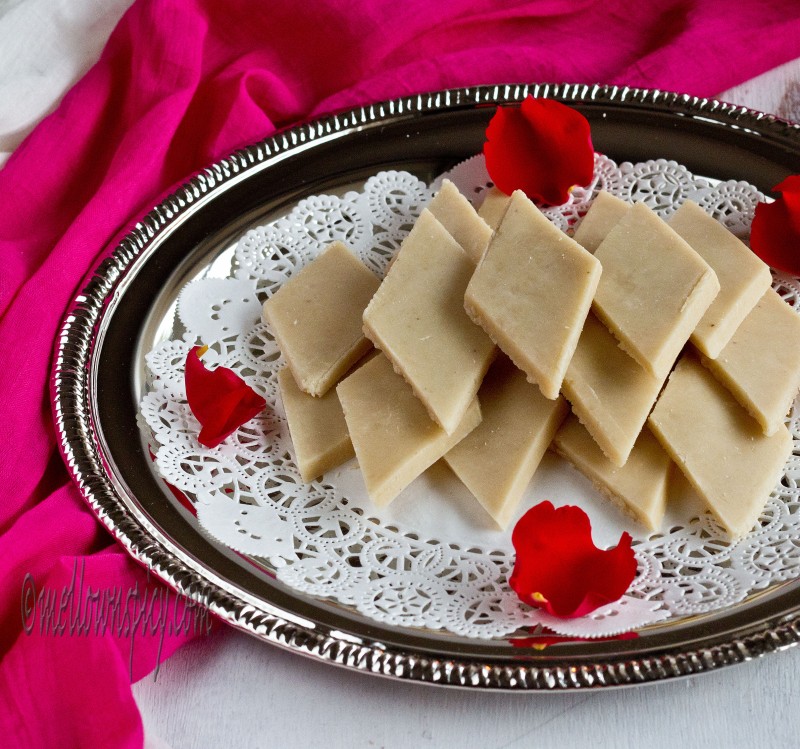 Miles away from home, today is like any other day for us. So to make the day a little special I made these Kaju Katlis. These are so easy to make and came out so perfect that I will never go back to the store bought ones.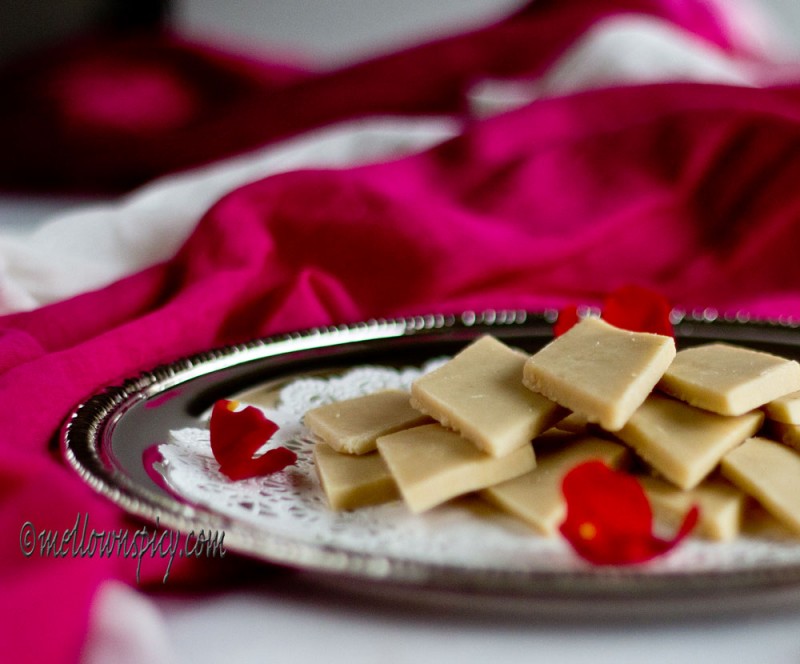 Kaju Katlis are very popular sweet in our family. My young nephew is very fond of these. So I plan to prepare some for him in my next visit to their place. These are not only easy to make the preparation time is also very less. One important point to remember is while making these you have to work fast. If the cashew mixture cools down you won't be able to give them a proper shape.
The katlis are soft and melts in the mouth with a slight hint of rose flavor from the rose water. So let's get started on the recipe. Enjoy the festive season and make it sweeter with these yummy Kaju Katli.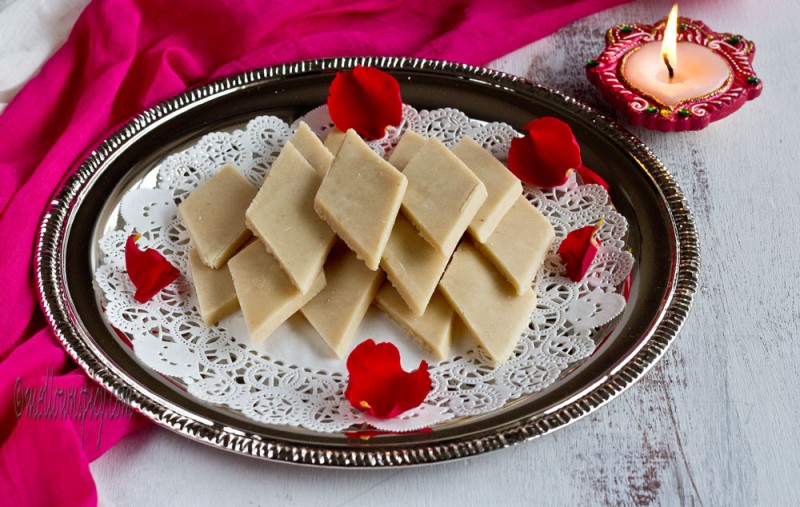 Kaju Katli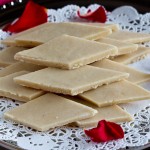 By Sonali Published: October 23, 2014
Yield:

16

Prep:

10 mins

Cook:

10 mins

Ready In:

50 mins
The kaju katlis are soft and melts in the mouth with a slight hint of rose flavor from the rose water
Ingredients
Instructions
Grind the raw cashews to a fine powder. Do not pulse several times, that will make a cashew paste. Try to grind it at one go. If there are any small bits and pieces left you may sieve it.
Heat a heavy bottom non-stick pan at medium heat and add the sugar and water. Let the sugar dissolve in the water. Just when the sugar solution starts to boil, lower the flame and add the cashew powder. Mix well and continue to stir at low heat. The mixture will start to thicken. Do not stop stirring the mixture. At one time the mixture will start to leave the sides of the pan and form a big lump. This will take approx. 8-10 minutes. Do not make the mixture too dry. It should still be soft at this stage. Switch off the flame and add the rose water. Mix well.
Transfer the mixture on a plate and stir with a fork continuously to bring down the temperature. When it is cool enough to handle knead it to form a dough. Take a rolling board and place one sheet of parchment paper on top. Transfer the cashew dough on top of the parchment. Press gently and cover with another sheet of parchment paper. Roll gently with a rolling pin to form a uniform disc. Do not roll it too thin.
Gently peel off the top parchment paper and let it stand for 30 minutes. Then take a sharp knife and cut into diamond or burfi shapes.
Serve at room temperature. Enjoy!
Tips:
Continuously stir while cooking the mixture or else the mixture might stick to the bottom. Always cook at a lower heat. Do not wait too long for the mixture to cool, or else it may harden and you wouldn't be able to roll the dough and give proper shape to the kalti. These keep fresh at room temperature in an airtight container for a week.