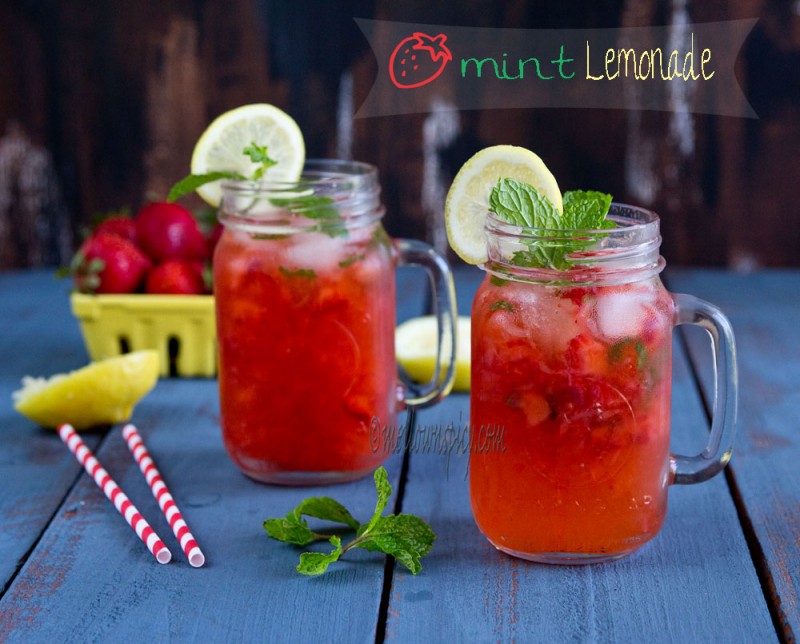 It is hard to believe that we have already passed most of the 2014 and are almost at the end of it. The stores have started displaying the fall décor and the web is once again buzzing with pumpkin and fall recipes. But this part of the world in sunny California where I live, is still seeing the last few days of sultry summer.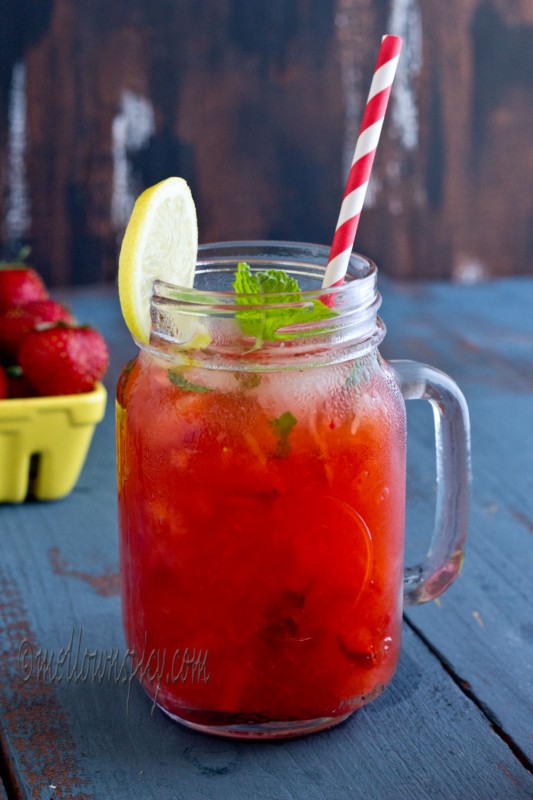 The last couple of days were super-hot with temperature reaching the high 90s. When the weather is still in its peak summer I cannot imagine of baking a pumpkin pie or drink a cup of hot chocolate, instead I am keeping myself hydrated with lots of homemade chilled drinks. Lemonade has been my favorite since my childhood days when after school, Maa used to squeeze a lemon in a glass of cold water with some sugar and a quick stir. A sweaty me used to gulp it down in one go and hand her the empty glass. That was a simplified lemonade. These days I make a variation of this simplified lemon drink with some muddled strawberries or mint, sometimes a couple of slices of peach thrown in. Any fruit that is added enhances the flavor of the drink. I feel the flavor of lemon compliments the other flavors quite well.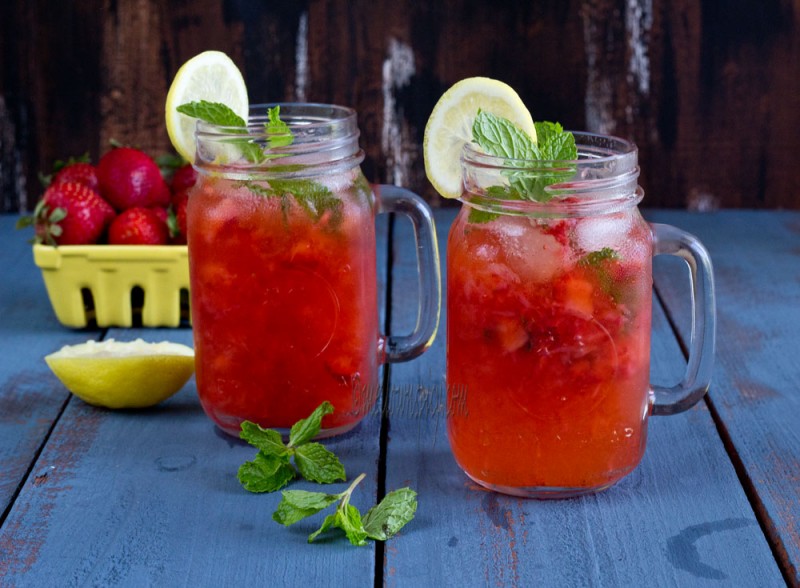 This strawberry mint lemonade is a very simple drink with a very simple recipe. Actually this does not need any recipe but since I want to document what I make in my kitchen every now and then, I thought of sharing it anyways.
The sweet flavor of the strawberries with the fresh taste of the mint takes the simple lemonade to a new level. You may replace strawberry with raspberry, peach, mango or whatever fruit you like in the season. I am sure it will taste as great as this one and will relieve you from the heat.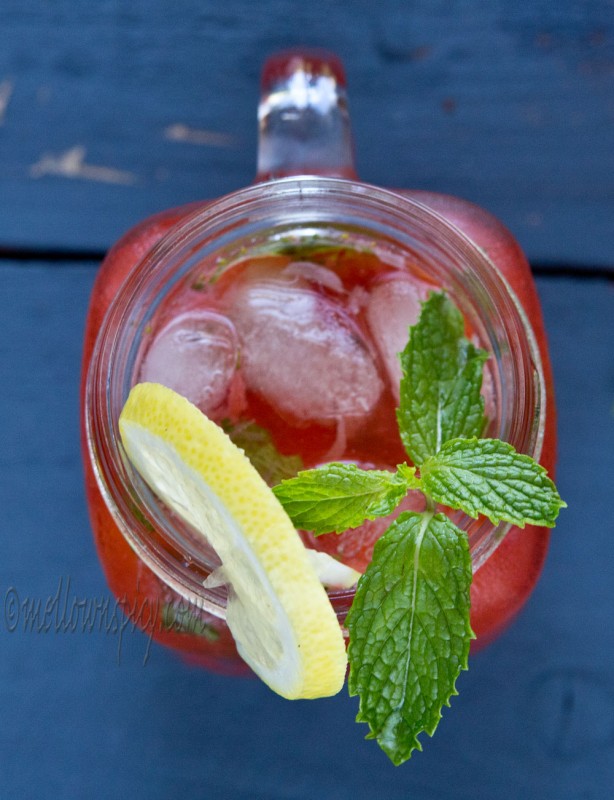 Strawberry Mint Lemonade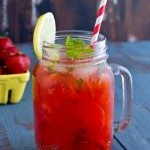 By Sonali Published: September 11, 2014
Yield:

4 Servings

Prep:

15 mins
The sweet flavor of the strawberries with the fresh taste of the mint takes the simple lemonade to a new level.
Ingredients
Instructions
In a pitcher add the lemon juice, mashed strawberries, and few mint leaves. Muddle the mint leaves with a muddler. Add the water and gradually add the simple syrup to sweeten as per taste. Start with 1/4 cup and gradually increase if needed. Mix thoroughly. Keep chilled.
In a serving glass or a mason jar, add ice cubes and pour the chilled drink. Stir gently. Garnish with a slice of lemon and a sprig of mint. Serve chilled. Enjoy!
Tips:
Mash the strawberries with clean hands or you may use the food processor or blender. I like to keep it a bit chunky, you may blend it smooth. To make the simple syrup, heat equal amount of sugar and water and cook until the sugar is just dissolved. Remove from heat and cool to use in the drink. You can store the simple syrup in a clean bottle for at least a month.