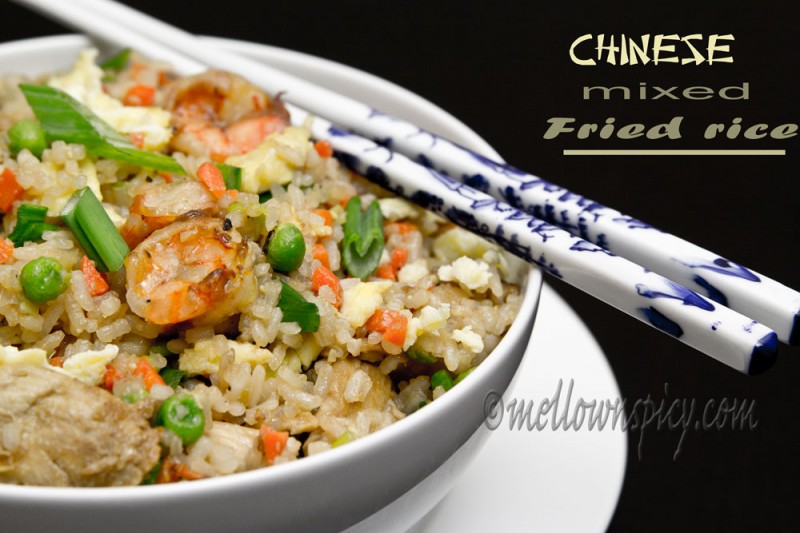 There is nothing much to say about Chinese cuisine as we all love and grew up eating Chinese in our own style.
This kind of recipe is my favorite because it is fast to prepare, can use up the leftover ingredients from my refrigerator and mostly because it so delicious. This one pot meal is best when you are in crunch of time yet have to have a satisfying homemade food. The other ingredients that are required are basic and is available in one's pantry very easily. This preparation is nothing fancy and can be adjusted according to our taste.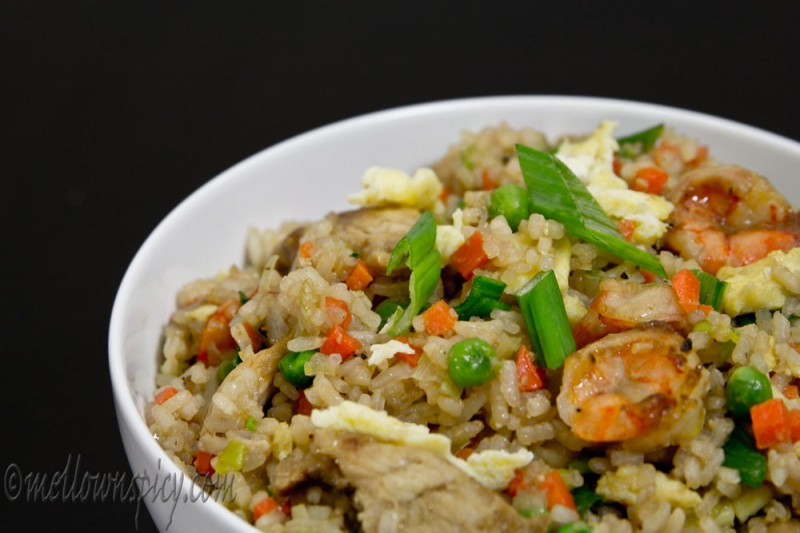 The highlight of this recipe is the day old rice. That gives the authentic taste of the Chinese fried rice from your favorite Chinese joint. Chinese recipes are very fast to prepare if you have all the ingredients ready. Cook at high heat, throw in all the ingredients and in a jiffy the dish is prepared. You may omit the chicken or the shrimp but I suggest you use both and definitely do not forget the eggs.
Give it a try and enjoy!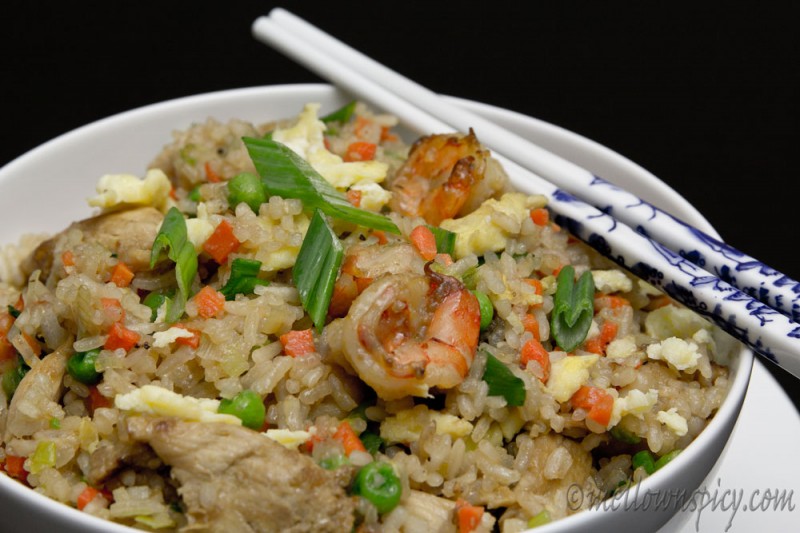 Chinese Mixed Fried Rice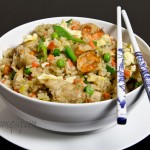 By Sonali Published: July 21, 2014
Tasty and fast one-pot meal with shrimps, chicken, eggs and vegetables. Great idea to use the leftover rice. Tastes delicious!
Ingredients
Instructions
In a large wok, heat 1 tablespoon of oil until it starts to smoke. Add the beaten eggs and lightly scramble until just set. Remove eggs and set aside.
Add the remaining oil and on a high heat stir in the shrimps until pink. Now add the chopped onion, garlic, white parts of the green onions and cook until soft. Add the chopped carrots and frozen beans. Stir in well. Cook the vegetables until slightly soft.
Add the cooked shredded chicken and stir. Fold in the rice and lightly press down to separate the grains. Add the salt, crushed pepper, soya sauce and continue to fold for about a minute or two.
Cook until the rice absorbs the sauce and is slightly crisp on the edges. Add the scrambled eggs and stir. Sprinkle the chopped green onions and serve immediately.
Tips:
You may prepare it only with vegetables of your choice like chopped french beans, broccoli, sweet corns and bell peppers and make it a vegetarian fried rice. If you prefer you may throw in some lightly sautéed diced tofu. Usually cold, day old rice is used for this preparation but you may use freshly cooked rice. In that case be very careful to cook the rice until just done or else the rice might get soggy in the final dish. If you do not have Jasmine rice you may use any other long grain rice of your choice.