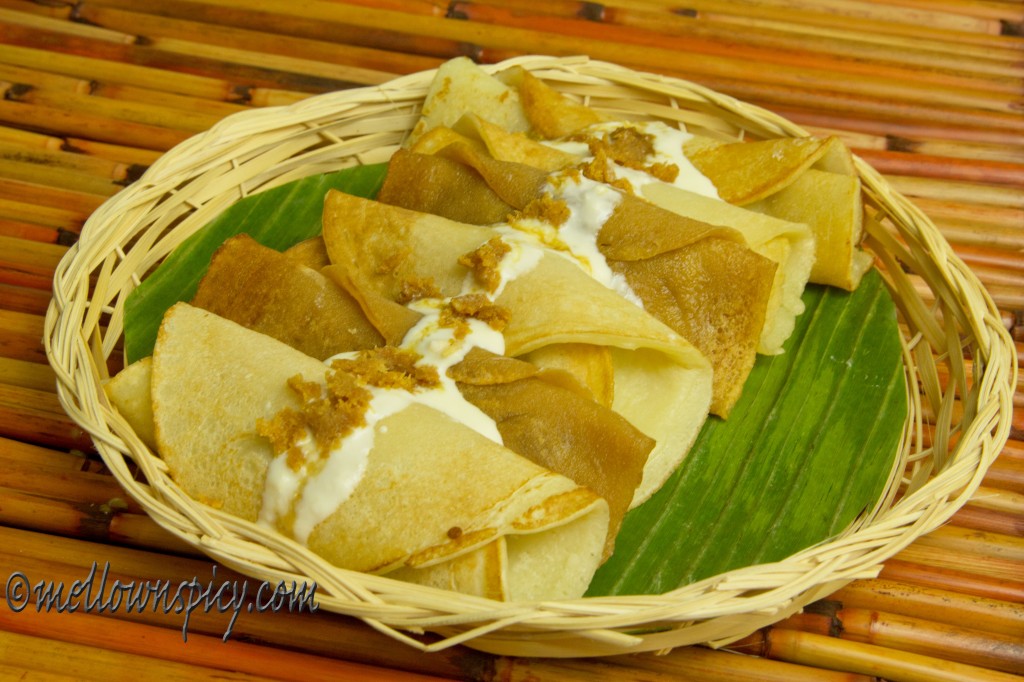 The next traditional sweet that is prepared in most of the Bengali homes in winter is Patishapta. The sweet coconut filling rolled up in a warm and soft crêpe is absolutely delicious in its own way. This is one the few pithes that I love.
I made this the other day for the first time and they came out quite well. I made some with only khoya filling as my husband is not a great fan of coconut. These rolled crêpes can be stored in room temperature for couple of days in the winter months or in a refrigerator for a week.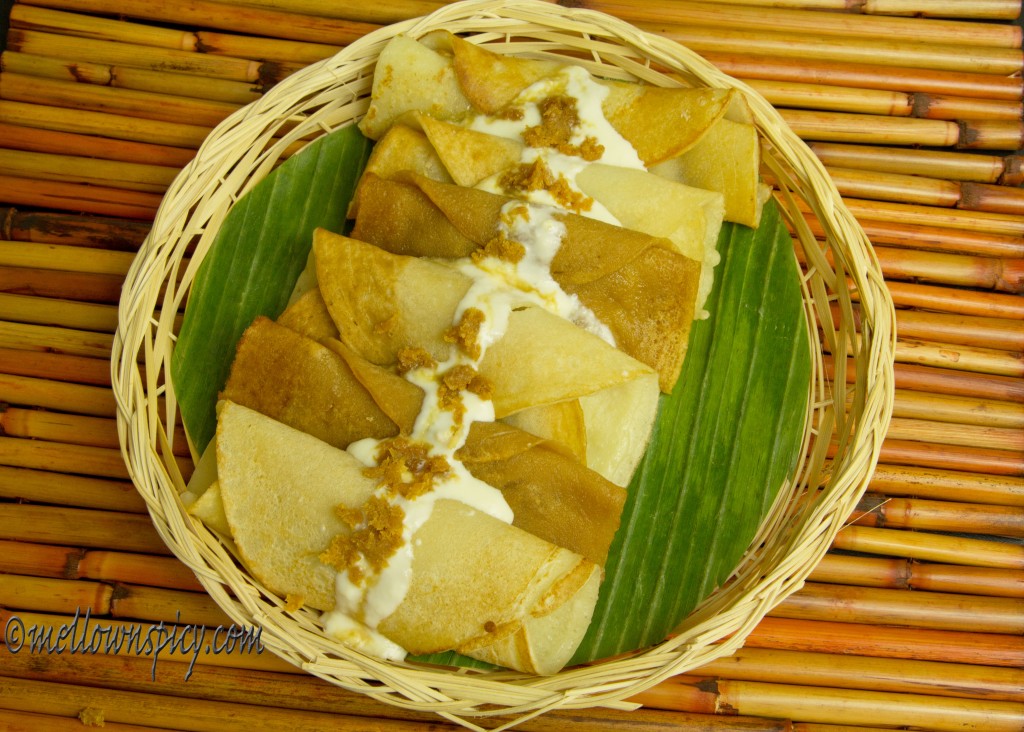 Patishapta : Indian Crêpes with Sweet Coconut Filling

Recipe makes: 6 medium size crêpes
1 cup all-purpose flour
½ cup rice flour
¼ cup semolina
2-4 tablespoons sugar
Milk as needed to make the batter
1 ½ cups sweet coconut filling
2 tablespoons melted ghee
For the sweet coconut filling
1 cup grated coconut
½ cup grated khoya or mawa
¼ cup nolen gur (date palm jiggery)
¼ cup sugar
In a big bowl add the all-purpose flour, rice flour, semolina and mix well then slowly add the milk and make a medium consistency batter.  Add the sugar and give a good mix. Cover and set aside for at least half an hour.
Meanwhile make the coconut filling. Heat a pan over medium heat and add the grated coconut and grated khoya and stir. Let the mixture cook for couple of minutes and then add the sugar and nolen gur. Stir the mixture well till it starts to release from the pan and dries up a bit. Take off the heat and keep aside to cool.
Now to make the crêpes, first take a non-stick pan and heat over a low-medium flame. Give the batter a final mix and take a ladle full of batter and add it to the pan. Move the ladle in a circular motion to form an oval shape with the batter. Add a teaspoon of ghee to the sides of the pan. Let it cook for just couple of minutes and then add the stuffing to one end of the crêpe and roll it. Patishapta is now ready. Continue with the rest of the batter.
You can serve the patishapta as is or with kheer (reduced milk) on top and the leftover filling as a garnish.
Dunk the patishapta into nolen gurer payesh , give a bite and enjoy the sweetness of life.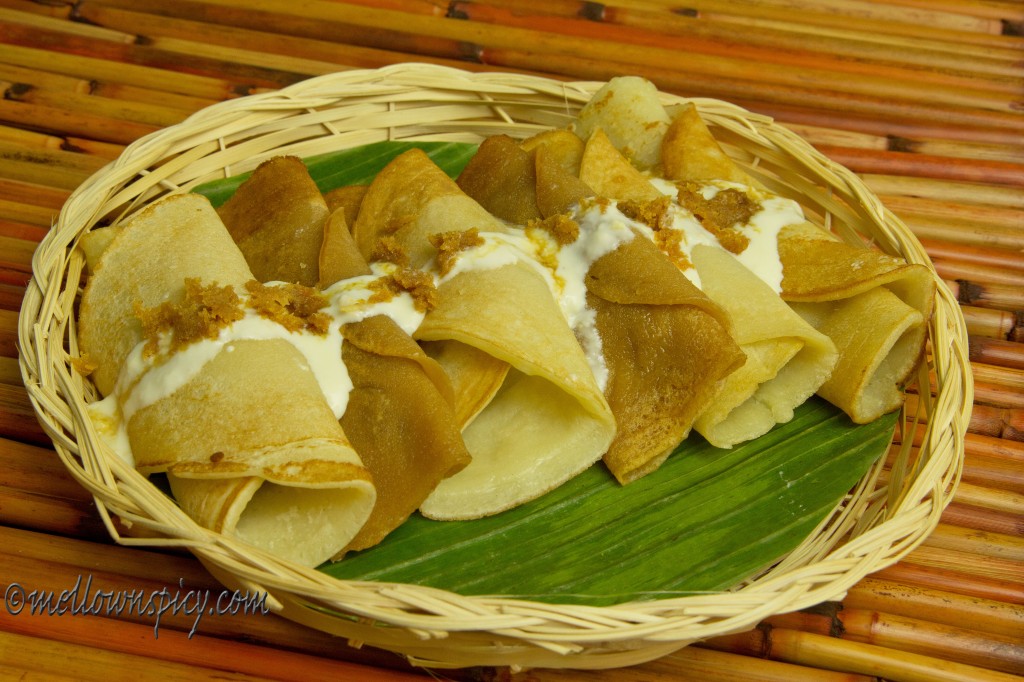 Tips:
You can grind the grated coconut to get a smooth texture. You can use nolen gur to the crêpe batter, that will make the patishapta darker in color. Do not over mix the batter and few lumps are just fine.