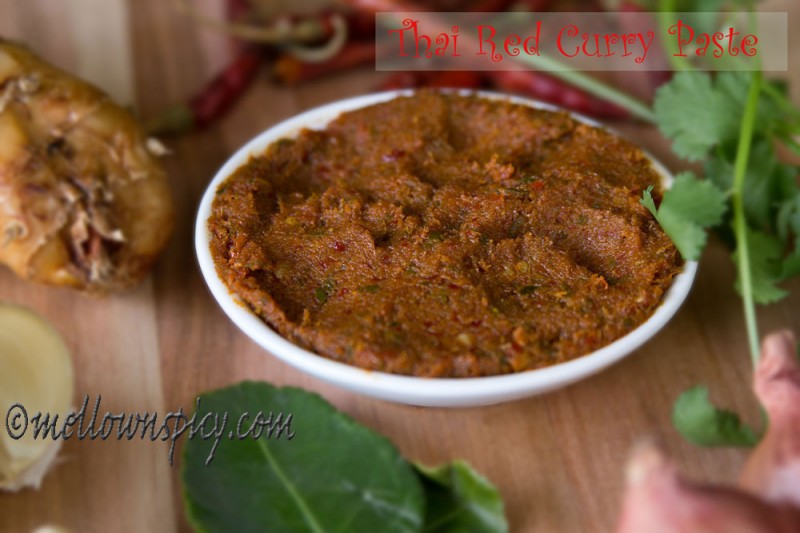 At present I am in love with the flavors of Thailand. Recent visits to some Thai restaurants and trying various curries, made me try the same at home. There are different types of Thai curries like red, green, yellow but my most favorite is the red curry. I googled for the recipes and they called for a curry paste. I preferred to make it at home  and this is how I came up with the recipe. There are so many variations but this is how I make and it works for me.
Thai red curry paste is easily available in most of the grocery stores but you know the homemade ones always taste best. This curry paste is easy to make at home and  you will never go back to the store bought ones ,once you try this recipe.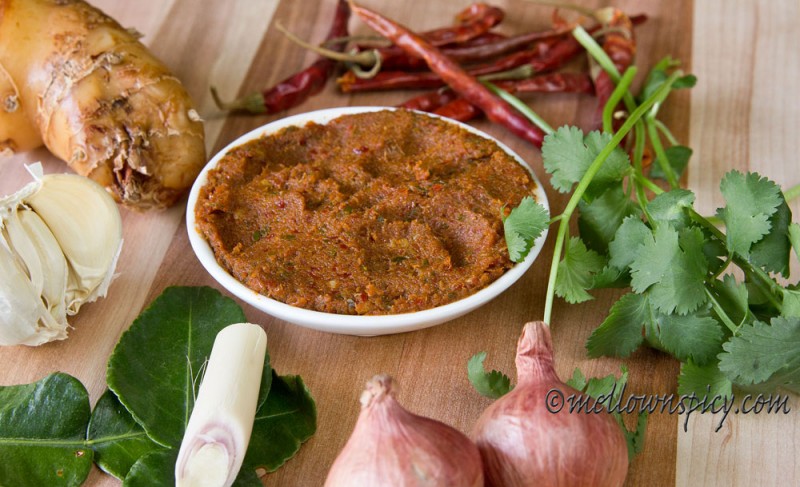 You can use this paste for preparing Thai red curries, soups, noodles, fried rice and one batch of this paste can make several dishes. So you don't need to worry about making it each time you prepare a Thai dish. The paste stays  good in the refrigerator for a month and in the freezer for at least three months.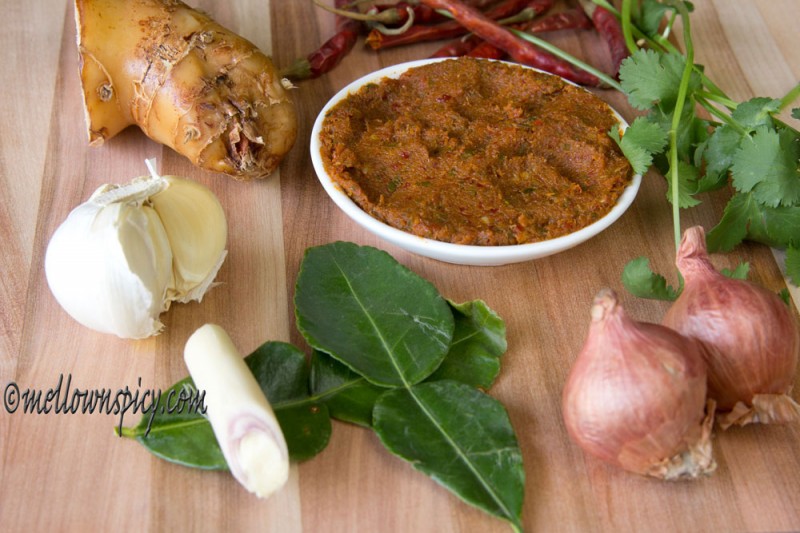 To prepare this you need some shallots, garlic and aromatics like lemongrass, galangal, kaffir lime leaves, cilantro stems along with some Thai dried red chilies. Fish sauce, shrimp paste and coconut milk is also used in the paste but I prefer to add them while preparing the curry itself. All the ingredients are available in any Asian market and if you can't get hand on any of them you can always substitute. Galangal can be substituted with ginger and lime leaves with lime peel, and shallots with small red onions.