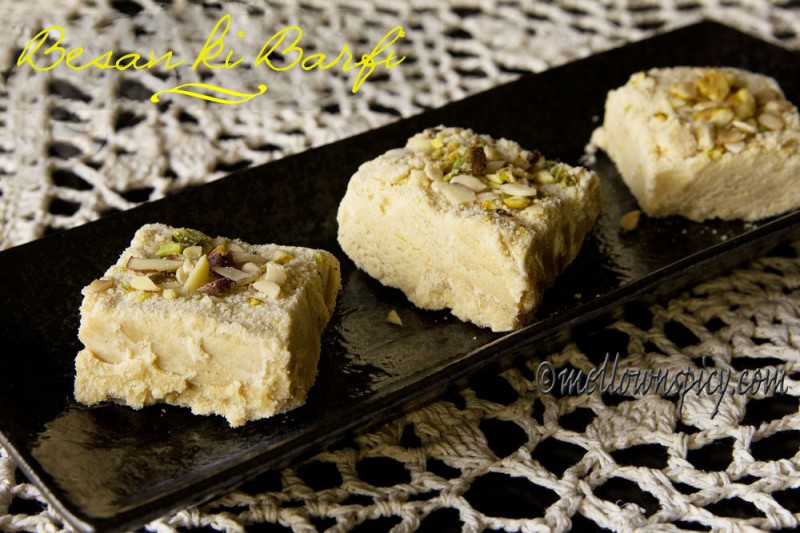 I love this time of the year. From this month till the end of the year there are so many festivals of  celebration and who doesn't love to celebrate? Just round the corner is the Ganesh Chaturthi, and after that  the Onam, Navarathri and Durga Pujo. I love to see the excitement of the people preparing for each and every festival with  eagerness and passion. And with each festival there comes special treats. Sometimes I am a part of this fervor and whip up something for the occasion.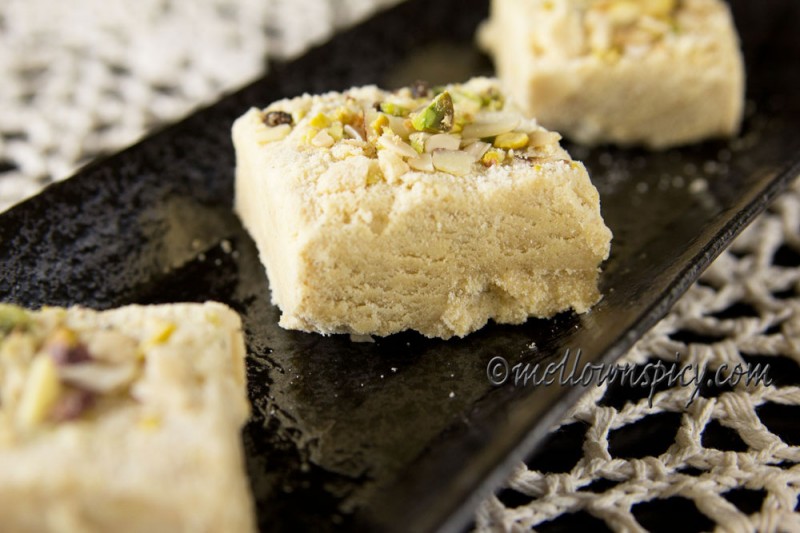 But this time, just like that, I was craving for something sweet and it was 'besan ki barfi'. The aroma of the roasted besan in ghee filled the house in no time and the barfis vanished even before I could take some decent snaps. Take a bite and the fudge melts in your mouth leaving behind a mild sweetness. You'll crave for more.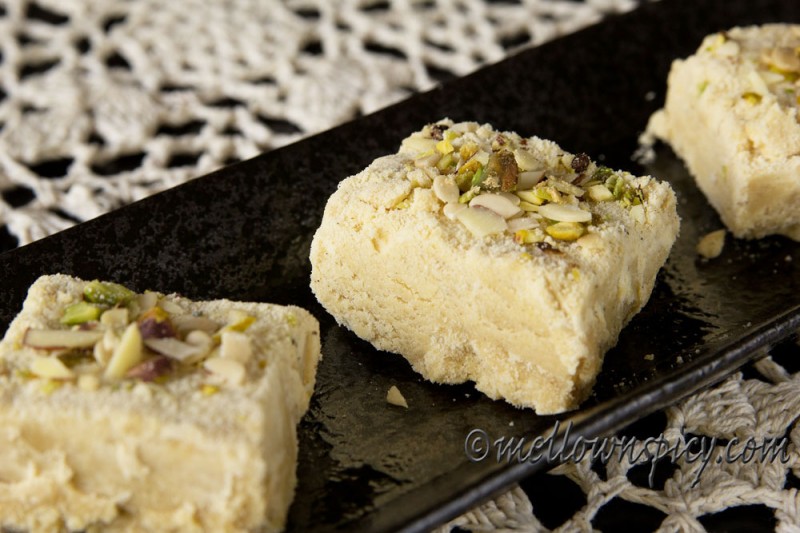 Recipe is simple with two easy steps of roasting the besan in ghee until it becomes fragrant and changes color to light golden brown and making  the sugar syrup. The key point is to work fast as you mix the besan to the sugar syrup and immediately pour the mixture onto a greased tray. Give it a try and enjoy with your family on any occasion or just like that.