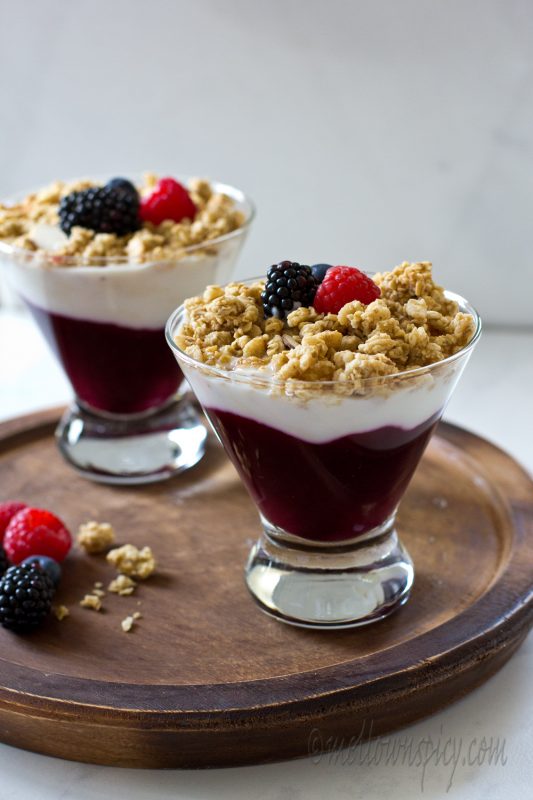 This yogurt sundae with mixed berries is a very quick and easy dessert option that you should have in your repertoire. Whenever you have unexpected guests or when you are craving for something sweet at odd hours of the day this quick dessert comes handy.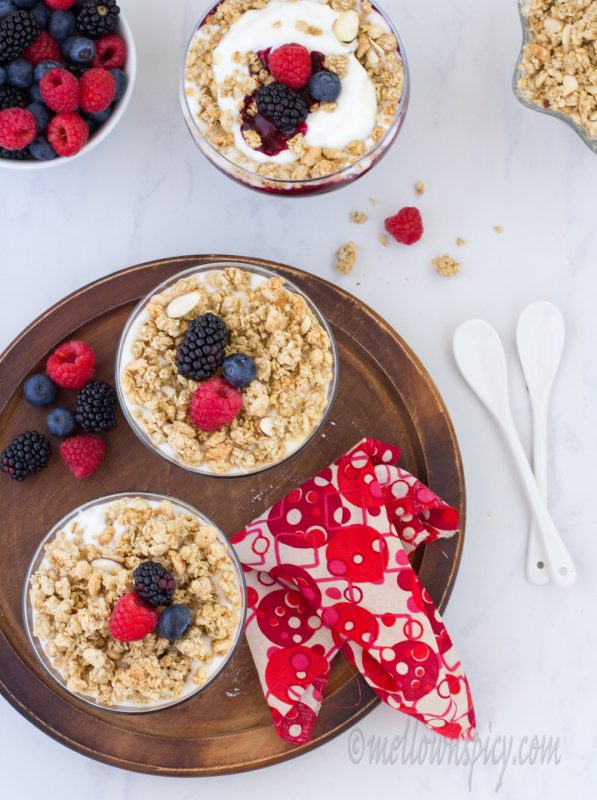 This is healthy,tastes yummy and makes for a great colorful presentation! You may change the fruits according to the season. The farmers' market is now packed with sweet berries. Last weekend I picked up quite a few boxes of berries and since then this has been in our dessert menu after dinner. Before we end up having all to ourselves, I thought of sharing the recipe here and click some pictures.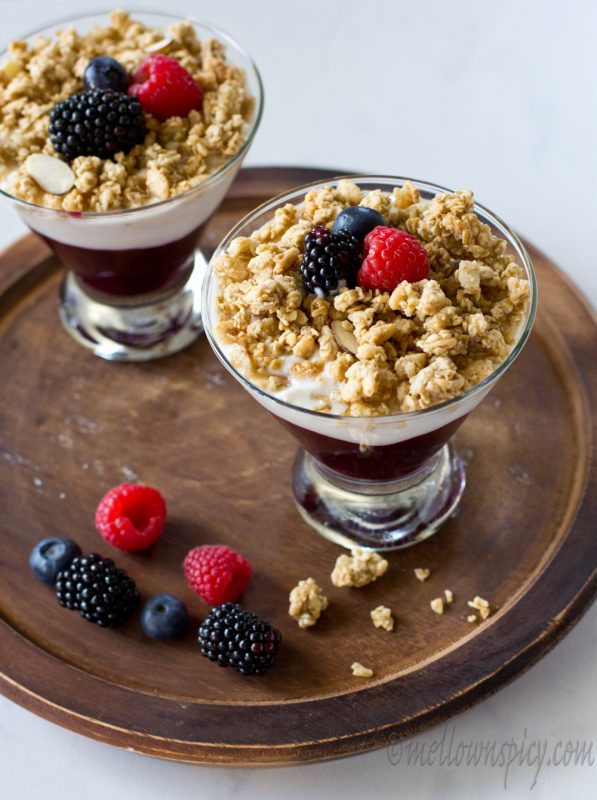 The recipe is very simple and easy. It is just to guide you through. Alter according to your taste and availability of the fruits. The ingredients are from the pantry that you usually have in the kitchen. This tastes great when chilled. Definitely give this recipe a try this summer and you will love it!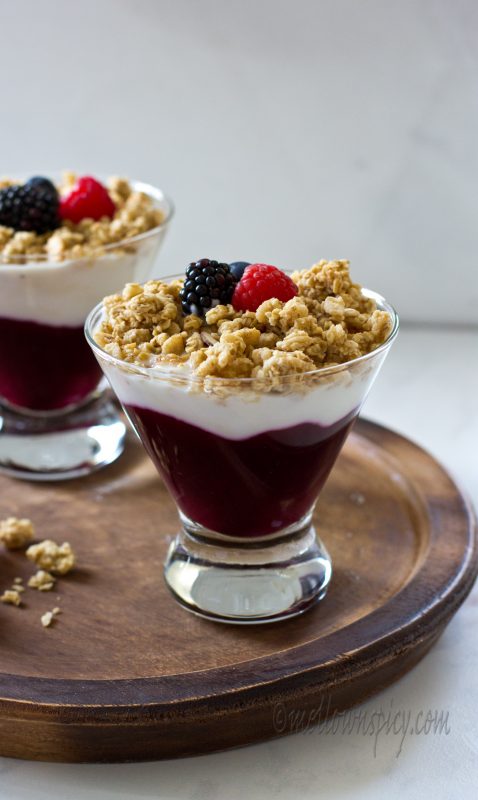 Tips:
To thicken the sauce quickly you may use few teaspoons of corn flour slurry. You may store the coulis for 2-3 days in the refrigerator and use it as and when required. You may chill the yogurt sundae before serving.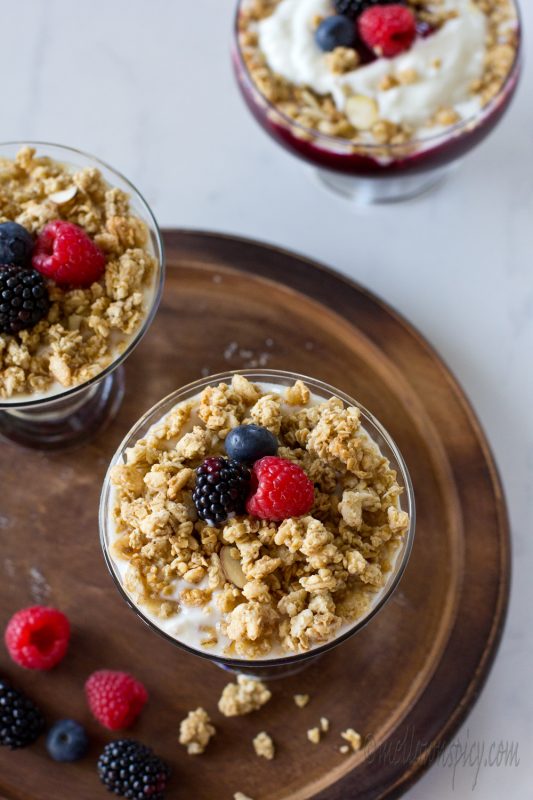 You may follow our Facebook page, Instagram and Pinterest for regular updates. Thank You!
Yogurt Sundae with Mixed Berries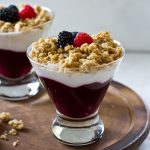 By Sonali Published: June 25, 2016
Yield:

2 Servings

Prep:

20 mins

Cook:

15 mins

Ready In:

50 mins
This is healthy,tastes yummy and makes for a great colorful presentation! The recipe is quick and easy and requires ingredients from the pantry!
Ingredients
Instructions
In a small saucepan add all the berries, sugar and water. Bring it to a boil at medium high heat. Reduce the heat and let the mixture cook for 8-10 minutes stirring continuously. Mash the berries with a ladle once in while. When mixture has thickened, switch off the heat. Pass the mixture through a mesh strainer. Reserve the liquid and discard the seeds. Chill the coulis/sauce in the refrigerator for at least 10-15 minutes.
While the sauce is cooling,in a small bowl stir together the honey and the yogurt. Keep chilled until required. When the sauce is chilled its time to serve.
Divide the sauce between two clean glass tumblers or serving bowls. Spoon in the sweetened yogurt in each bowl. Top with some granola and finally garnish with berries. Enjoy!