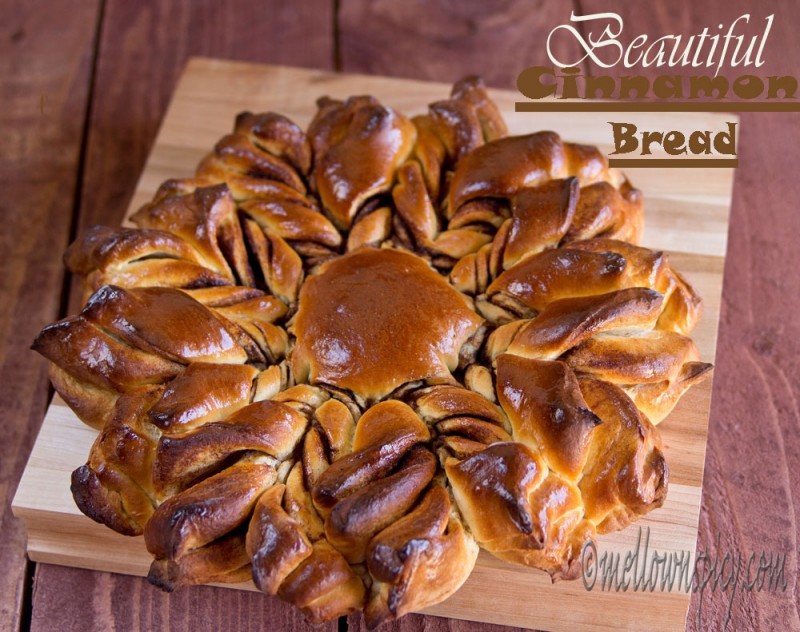 I love breads! I love to eat, bake and smell the freshly baked breads. So when I saw this month's challenge in the Daring Bakers' is bread I was very excited. The challenge was not only to bake any bread but a beautiful bread with a sweet or savory filling. Beauty surrounded the Daring Bakers this month as our host, Sawsan, of Chef in Disguise, challenged us to make beautiful, filled breads. Who knew breads could look as great as they taste?
At first I thought of baking a savory bread but at last settled down to the cinnamon bread. I love the smell of cinnamon and when it bakes the whole house smells heavenly.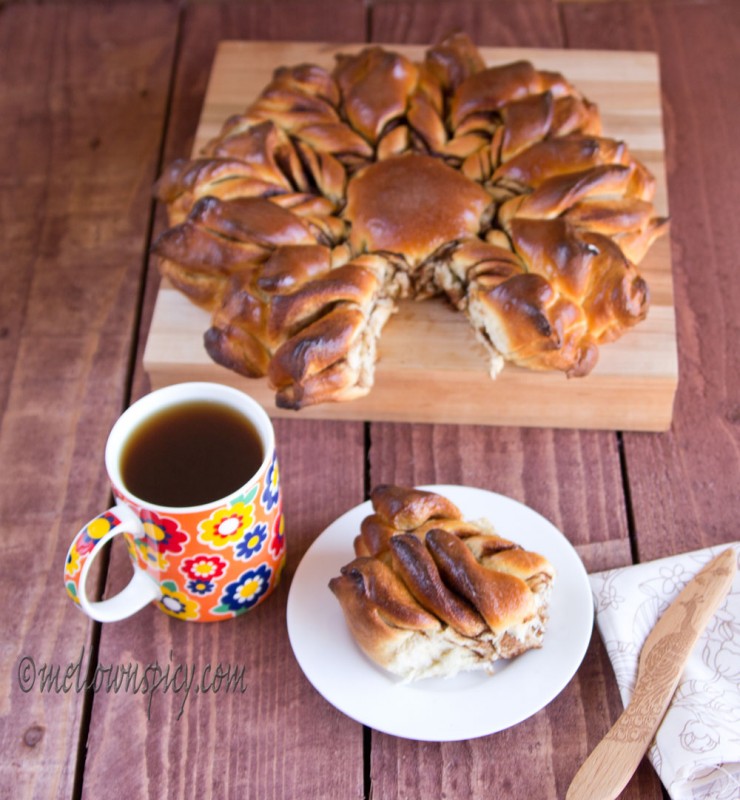 Now who has once baked a bread will know how it feels to bake a bread from scratch. It is very comforting to work with the dough, kneading it and then see it rise and double in size. It seems a magic to me. Then punching the dough down and forming in different shapes is very exciting. This time shaping the dough was real fun. It is like a 'bread art'.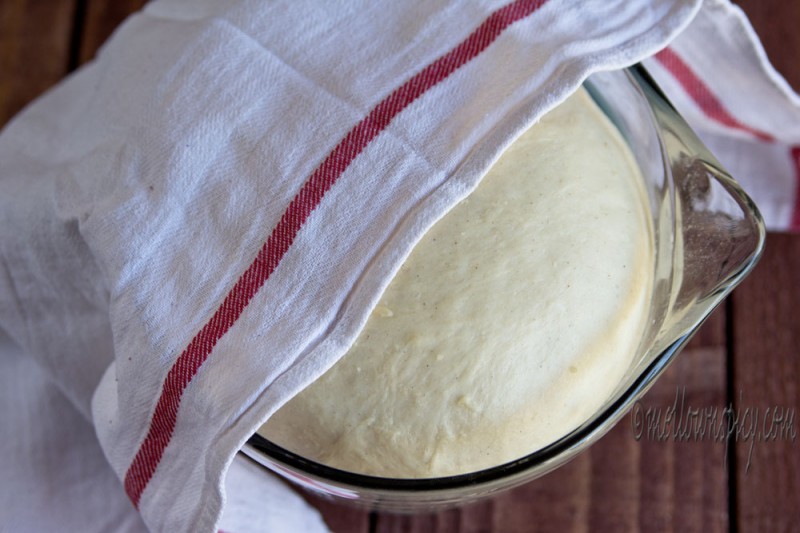 The dough is divided into four parts and each part is rolled into 8 inch circles. Then each layer is filled with butter and cinnamon sugar. At last the dough is cut into 16 segments and the adjacent segments are then twisted and the ends are pinched together. At the end the dough resembles the shape of a flower.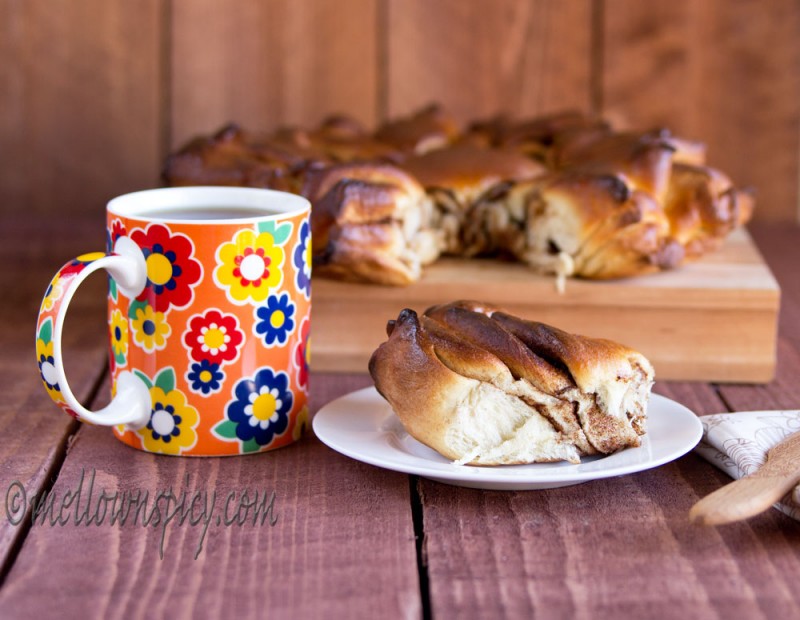 There may be some steps involved in the recipe but the end is very rewarding. I loved the soft and pillowy texture of the bread with the sweet filling. You may add other fillings like nutella, fruit preserves or make a savory version of it. I will very soon try the garlic butter filling. Enjoy!
Beautiful Cinnamon Bread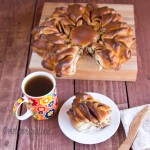 By Sonali Published: February 27, 2014
Yield:

1 8 inch bread (6-8 Servings)

Prep:

15 mins

Cook:

25 mins

Ready In:

2 hrs 35 mins
Sweet bread filled with butter and cinnamon sugar. Smells heavenly and tastes delicious. A perfect companion with tea or coffee.
Ingredients
Instructions
In a bowl whisk the egg with milk, water, sugar, butter and yeast. Set aside. In another bowl sift the flour with the salt and cardamom powder if using.
Add the liquid ingredients to the dry ingredients and knead until you get a smooth dough approx. 10 minutes.
Place the dough in a greased bowl ,cover it with a wet cloth and leave it in a warm place to double approx. 1-1 1/2 hours.
When the dough is doubled in size, turn the dough out onto a lightly floured surface and divide the dough into 4 parts. Roll each part into a circle at least 20 cm (8 inch) in diameter.
Brush the first layer with butter then sprinkle with sugar and cinnamon. Place the second layer on the first layer repeat the brushing and sprinkling and then do the same with the third layer. Top the fourth layer, this time only brush it with butter.
Using a knife make cuts that divide the dough circles into 16 triangles keeping the center intact.
Now take the two adjacent segments at a time, twist them twice and then pinch the ends together. Repeat with rest of the segments. Set aside for at least 15 minutes.
Meanwhile preheat the oven to 450 F. Before baking, glaze it with milk and top it with some sugar. Bake it in the oven for 20-25 minutes until it is golden brown in color.
Take it out of the oven and allow to cool for 5 minutes then transfer to a wire rack and drizzle with sweetened condensed milk while it is still warm.
Enjoy with your cup of coffee or tea.