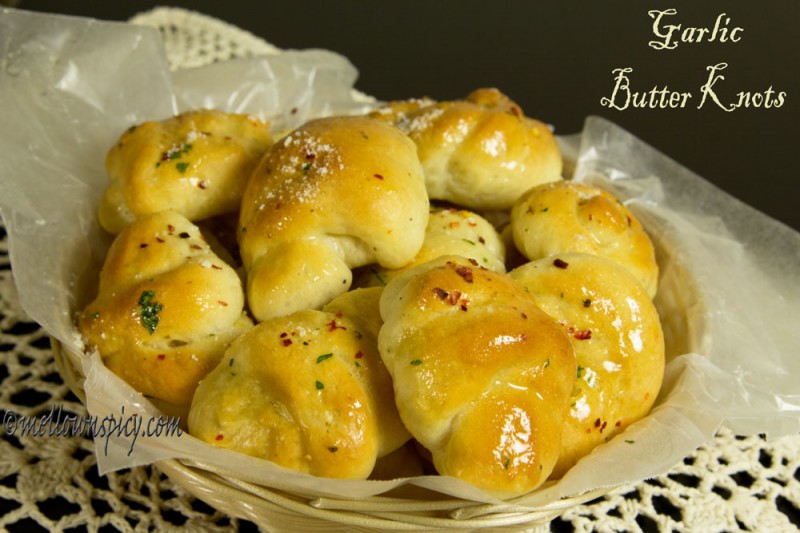 I have finally settled in after a long vacation. Unpacking things, cleaning up the house, stocking up the pantry and of course  cooking was taking away all my time and energy to blog. Few days back this blog turned one and I hurriedly whipped up something to celebrate the day. It was fun. Now I am again back on track and hope to share some exciting new recipes.
When you are too much busy with your regular chores, it is difficult to prepare a multiple course spread for dinner. At least it is true for me. On those occasions I count on a bowl of  hearty soup and sometimes a baked chicken on the side and I am lucky if I can save some of these soft buttery and garlicky knots to dunk in.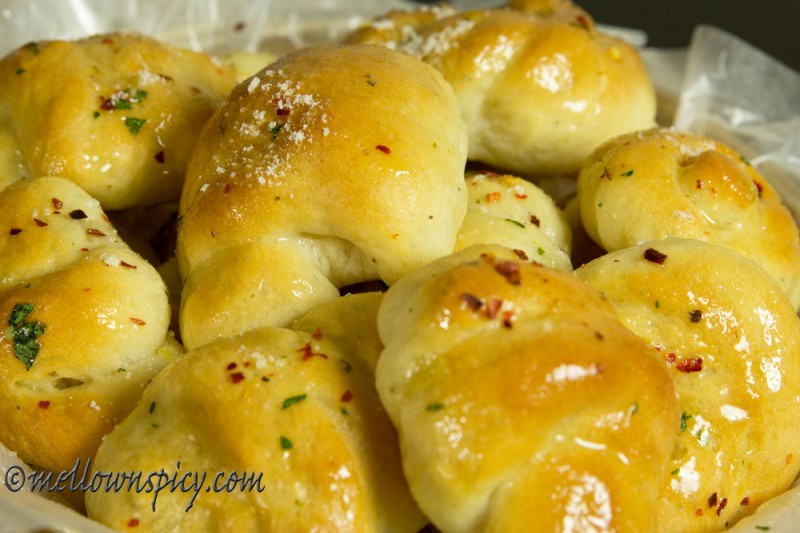 If you love the aroma of garlic and butter then this is just for you. The whole house is filled with the smell of garlic infused butter as you brush on the  freshly  bakes. You can't resist yourself to just one. These are soft as a pillow with a slight crust. Great for snacking too. So give these a try and the best part of these is that you can bake with the leftover pizza dough or a store bought one.  You will not miss anything, I promise. I have adapted the recipe from here and the knots are Yeastspotted.