Though I like decorating cakes with butter cream or royal icing and each time I visit a bakery I marvel at the frosted cakes showcased there, but my personal preference is plain, light, moist cake without any frosting. For everyday baking I love to bake a loaf replacing oil for butter making it lighter and guilt free.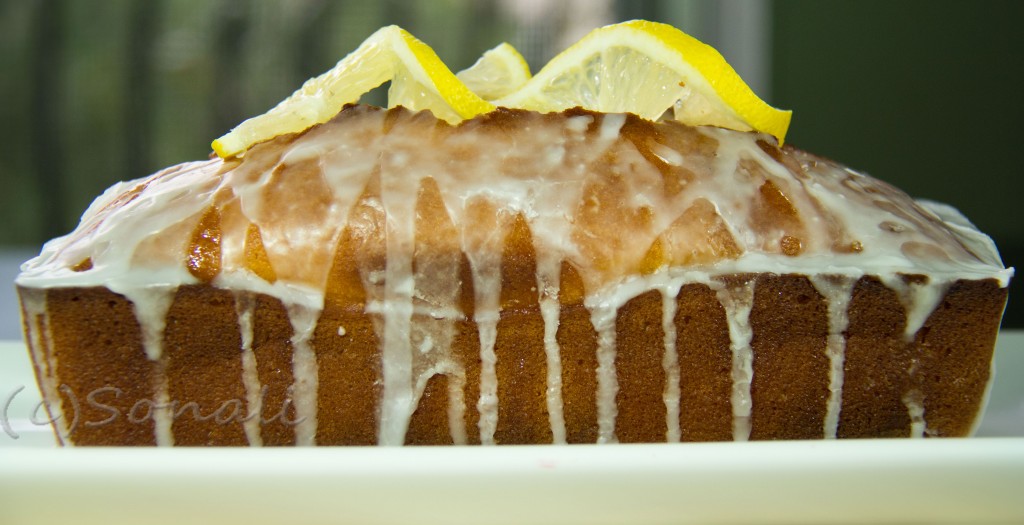 However in this recipe I have made a glaze which enhanced the look and added a sweet and tangy taste in every bite.The yogurt and the simple syrup in the recipe  gave a moist and tender crumb.
This is a summer recipe as lemons are very refreshing in summer but before the season ends let me share a quick lemon flavored loaf recipe.
The cake came out light, moist, a bit tangy with a hint of yogurt and tasted lemony fresh, the way I wanted it.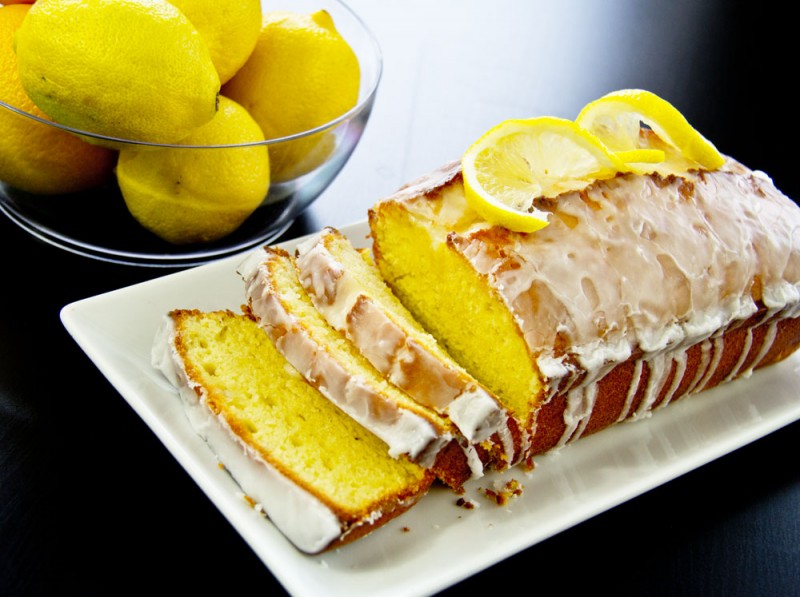 Lemon-Yogurt Loaf cake with Lemon glaze

Recipe: Makes one 8 ½ x 4 ¼ x 2 ½ -inch loaf
1 ½ cups all- purpose flour
2 teaspoons baking powder
A pinch of salt
1 cup plain yogurt
1 cup sugar
3 large eggs
2 teaspoons grated lemon zest
½ teaspoon vanilla extract
½ cup vegetable oil
For the simple lemon syrup
1/3 cup sugar
1/3 cup lemon juice
For the glaze
1 cup confectioners' sugar
2 tablespoons freshly squeezed lemon juice
First preheat the oven to 350F. Grease an 8 ½ x 4 ¼ x 2 ½ -inch loaf pan. Line the bottom with parchment paper.
Sift together the flour, baking powder, and salt into a medium bowl. In another large bowl, whisk together the yogurt, sugar, the eggs, lemon zest, vegetable oil and vanilla. Slowly whisk the dry ingredients into the wet ingredients making sure it's all well incorporated. Pour the batter into the prepared pan and bake for about 45-50 minutes, or until a toothpick inserted in the center of the loaf comes out clean.
For the simple lemon syrup:
Meanwhile, cook the 1/3 cup lemon juice and 1/3 cup sugar in a small pan until the sugar dissolves and the mixture is clear. Set aside.
When the cake is done, allow it to cool in the pan for 10 minutes. Carefully place on a baking rack over a sheet pan. While the cake is still warm, pour the simple lemon syrup over the cake and allow it to soak in. Cool.
For the glaze:
Combine the confectioners' sugar and lemon juice and pour over the cake.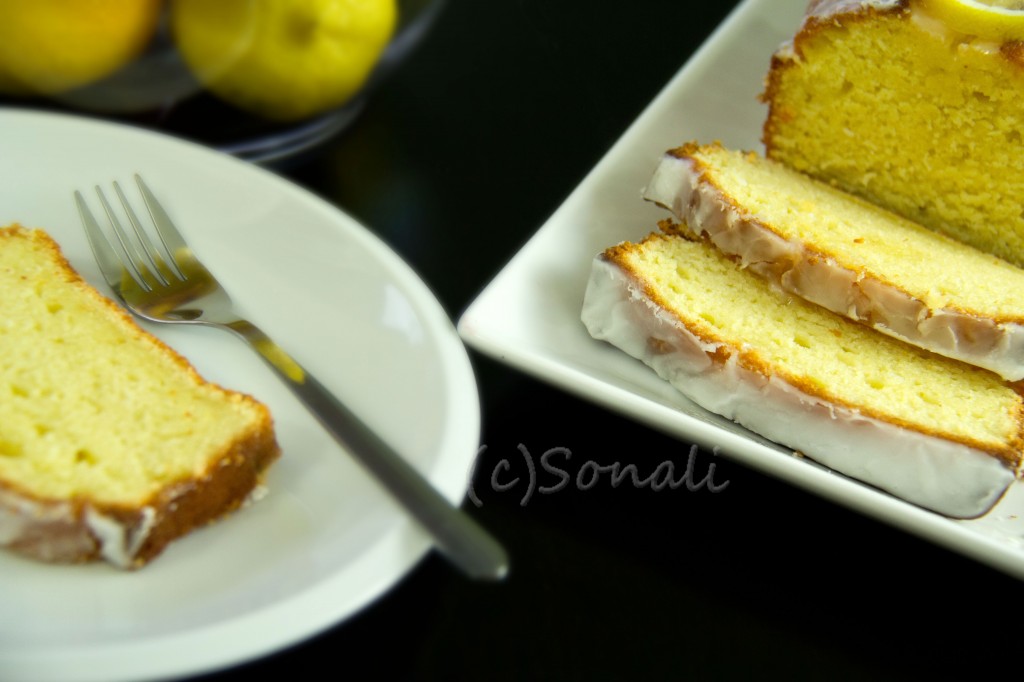 Tips:
 The yogurt should be at room temperature while adding it with other ingredients.It is optional to use the simple lemon syrup but it adds moisture to the cake and enhances the lemon flavor.
Sending this to: Bake Fest #11   guest hosted by Archana.